Benjamin Kalu ESQ. showed up in style on Thursday, December 2018, to honour an invitation by ndi Ada Ibinaukwu to the launching of their maiden wrapper at the Ibinaukwu Civic Centre, Onu Igbina, Igbere.
BenKalu, the APC candidate for House of Representatives, Bende Federal Constituency, who was invited as a guest launcher at the event, showed up with a colorful convoy of over 40 vehicles. The people of Igbere rolled out the carpets to receive BenKalu as they were seen jubilantly cheering and dancing in the streets for him.
At the event, BenKalu sang and danced with the women of Ibinaukwu who were elated to receive him. He implored them to support APC all the way, voting Dr. Orji Uzor Kalu for Senate and himself for House of Representatives. BenKalu went further to distribute wrappers, bags of rice, calendars, hand fans and other gift items to the women of Ibinaukwu to assist in their celebration of the holiday and end of year festivities.
The women of Ibinaukwu, Igbere expressed their delight and gratitude at BenKalu for honoring their invitation. They assured him of their love, admiration and desire to support Dr. Orji Uzor Kalu and BenKalu's bid for the Senate and House of Representatives respectively.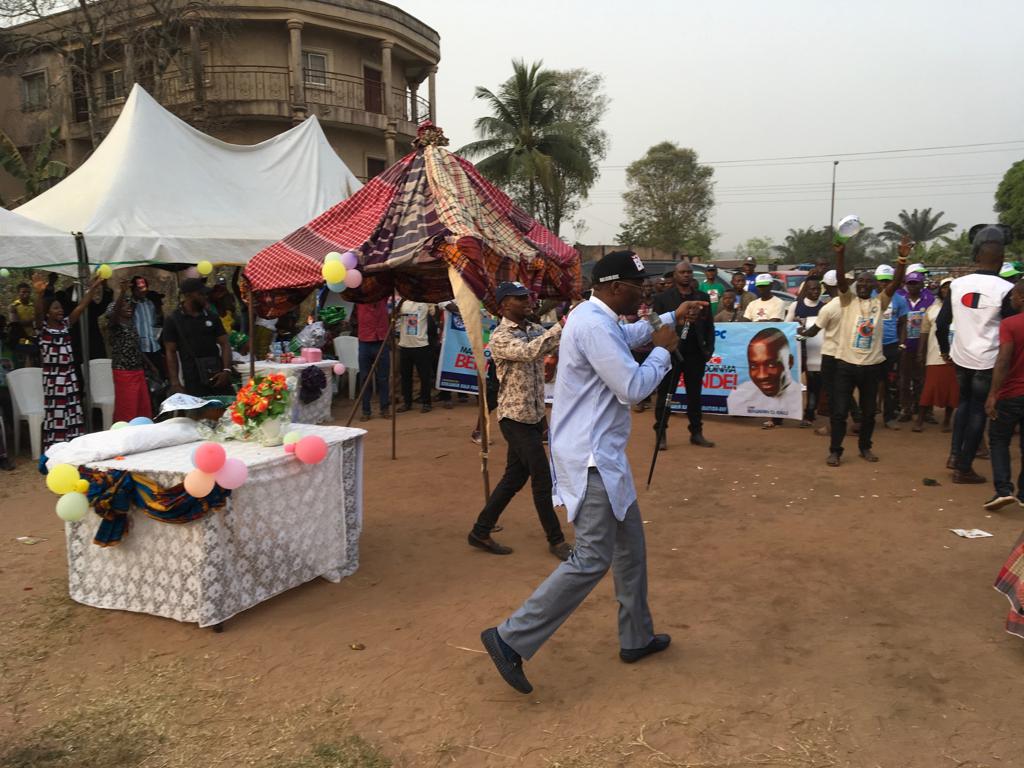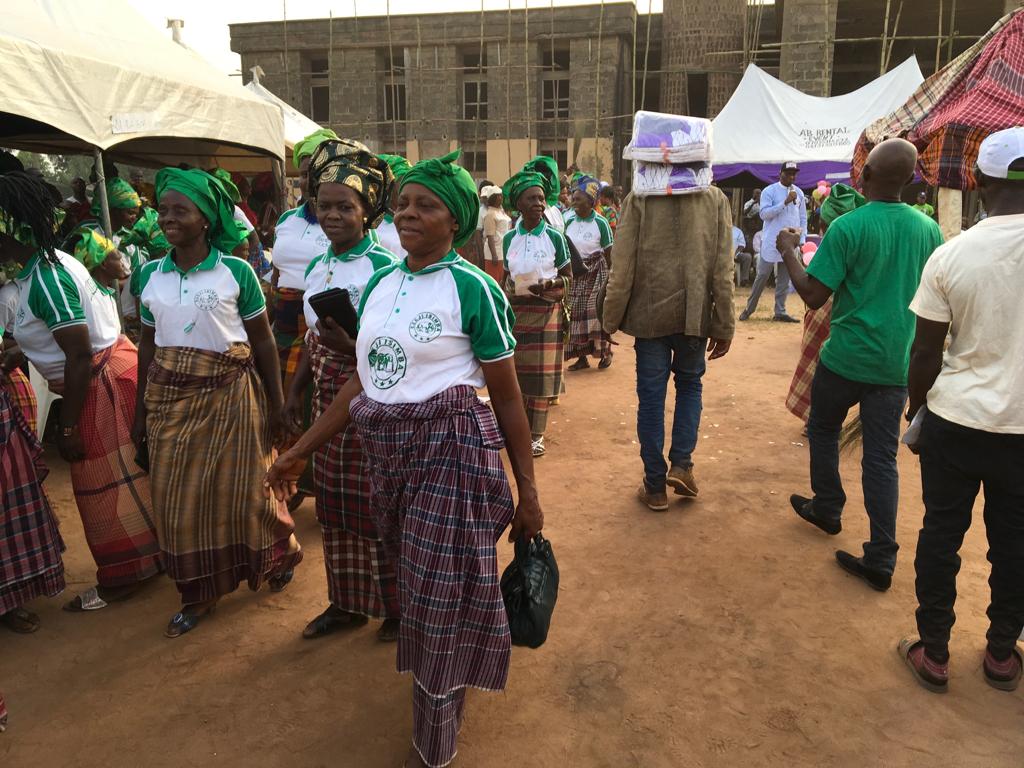 BenKalu was also received by the traditional ruler of Ibinaukwu, His Royal Highness, Eze J.U. Anyanta, Enyi Ezegi 1 of Ibinaukwu Autonomous Community in Igbere. The traditional ruler from the Umunna clan reiterated that his support for BenKalu who is from the Ikwuishi clan was because, after 16 years of Umunna representing Bende at the Federal House of Representatives, it was now way past due for Ikwuishi to represent Bende at the lower chamber. He stressed that BenKalu enjoys the support of Igbere in particular and Umunna at large for having diligently served their son Dr. Orji Uzor Kalu for over 16 years with admirable consistency in character.
In a grand gesture, the traditional ruler presented to BenKalu a vial of anointing oil remarking that it was an expression of his full support for the candidacy of BenKalu for the House of Representatives, Bende Federal Constituency.
See more pictures below.