In a salacious turn of events, details have emerged alleging that Chima Anyaso, a PDP candidate for house of representatives, Bende federal constituency forged the signatures of Governor Orji Uzor Kalu, popularly known as OUK, and his wife Ifeoma Kalu, using it to criminally divert up to N7bn (seven billion naira).
The attention of our reporters was first drawn to this by a post currently circulating Facebook written by one Ugwu Ozo.
According to the post, the self-acclaimed billionaire criminally diverted the funds from one Ceecon Energy, a company majorly owned by OUK to his own personal company, one Caades Energy. The case was said to be before Justice Olayinka Faji of the Federal High Court in the Lagos judicial division with case number FHC/L/CS/1896/2015.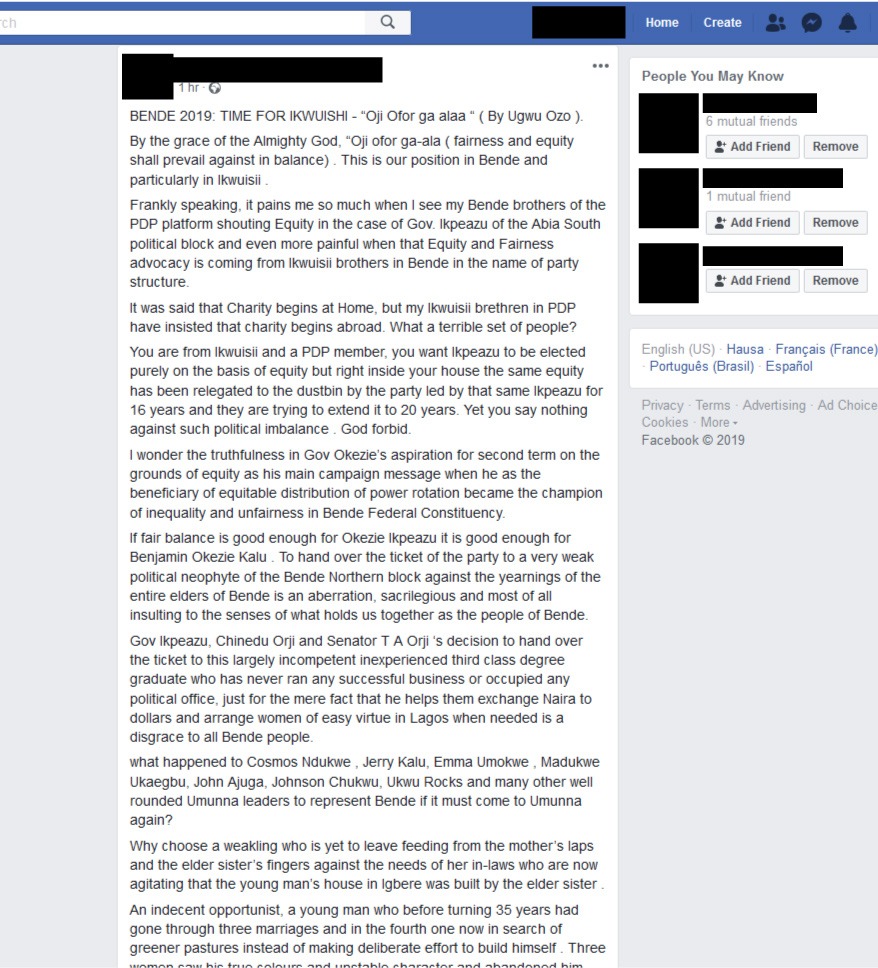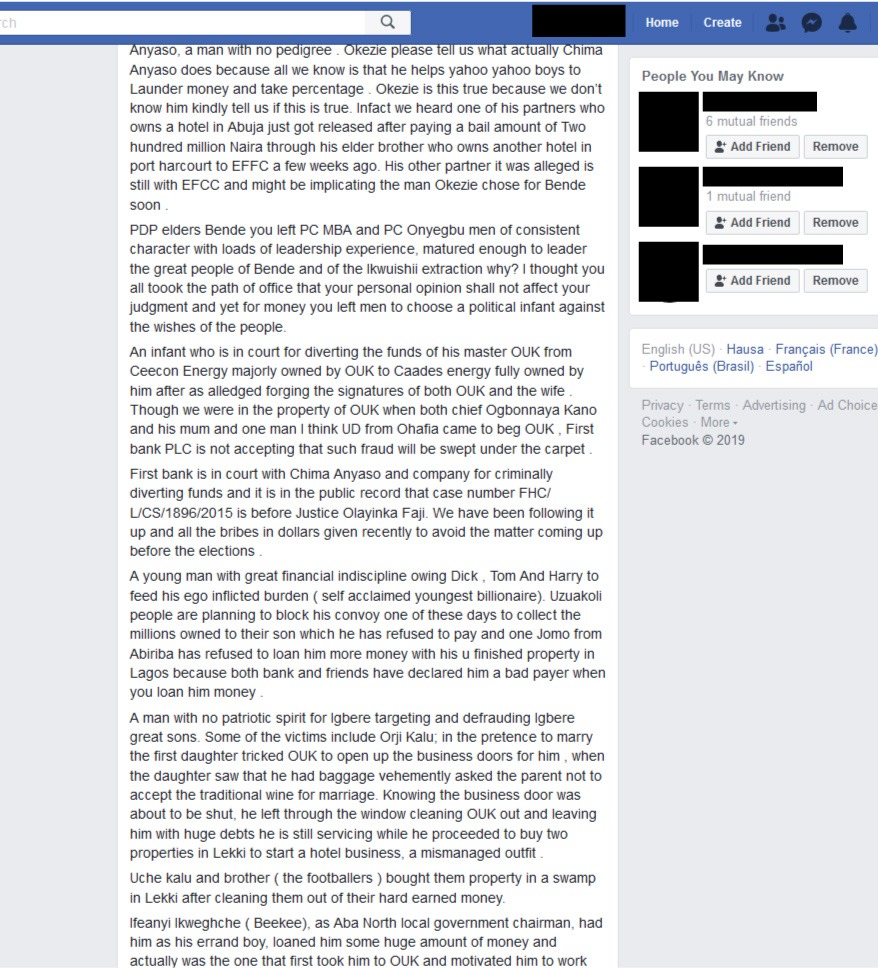 Following the rumors, Drum Africa News conducted investigations into the veracity of the allegations and found that Chima Anyaso, who was an aide to the former governor at the time of the alleged incidences, was indeed the Managing Director of  Gov. Kalu's Ceecon Energy.
Drum Africa News has also confirmed that there actually exists a case FHC/LCS1896/2015 between First Bank Nigeria PLC and Chima Anyaso currently in the Federal High Court, before Honourable Justice Olayinka Faji.
Details of our investigations reveal that the allegation against Mr. Anyaso is that while a director in Ceecon Energy, he forged the signatures of OUK and wife and used their properties and assets to obtain a loan worth billions of naira from the bank which he then proceeded to criminally divert to his own company, Caades Energy.
The case is currently at the trial stage.
This scandal comes at a time when Mr. Chima Anyaso's integrity has been severally called into question by supporters in the camps of his opponents.
The story is currently unfolding and more details will be published soon.