Hon. Benjamin Kalu, Member Elect representing Bende Federal Constituency in the incoming 9th House of Representatives, today wished all Nigerian workers a Happy Workers Day. In his message to Nigerians, he celebrated the achievements of the current government in promoting the welfare of Nigerian workers and in the same breath, advocated for the National Assembly to protect and preserve the civil service.
Read the full text below: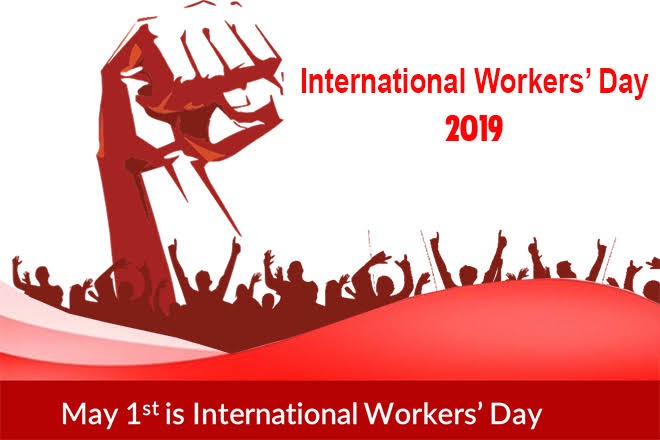 Happy WORKERS' DAY 2019
The spirit of the workers who give their work utmost priority and diligence in laying the building blocks for our national development, unity and progress should always be celebrated beyond May 1st of each year.
Daily they add bricks through the sacrifices they make towards making our lives better. You work because you want to make a difference in your homes, communities and the nation at large . Workers are our heroes.
As we specially celebrate you today, be reminded that
your contributions to nation-building in the private corner of your office or under the tree shade in the field is recognised by the rest of us in Nigeria.
Granted we may not lay claims that you have been well remunerated in view of the current global economic challenges, but a glimpse of hope has been shown by our labour friendly President Buhari led federal government who demonstrated the commitment to better your welfare by signing into law the new minimum wage bill . A difficult task for the previous administrations.
We know you deserve more and as your productive results reflect on our economy, we shall join hands with you to push for more better life for the Nigerian Workers hoping to meet up with what is obtainable around the world .
This celebration will not be complete without asking the National Assembly to find a way of protecting and preserving the civil service. One of the ways is by making laws aimed at reducing the current high political interference in the exercise of the functions of some key civil service offices.
Their independence from such interference will enhance the efficiency of their offices to the good of the nation. They should be allowed to do their job according to international best practices .
Happy Workers Day and Happy New month to all lovers of democracy.
Hon. Benjamin Okezie Kalu
Member (Elect)
Bende Federal Constituency