Drum Africa News reporters were at the Federal High Court, Ikoyi today for the criminal charge against Mr. Chima Anyaso for fraud and forgery.
Unfortunately, the court did not sit today. According to information provided by the court registrar, Justice A. O. Faji, was away for a seminar in Abuja. All lawyers present were asked to return next week to take dates, however, the court registrar obliged the request of Mr. Anyaso's lawyer for a court date after 18th February 2019.
Present in court was Mr. J. I. Ajakaye for the State, and Mr. Gordy Uche SAN for Mr. Anyaso.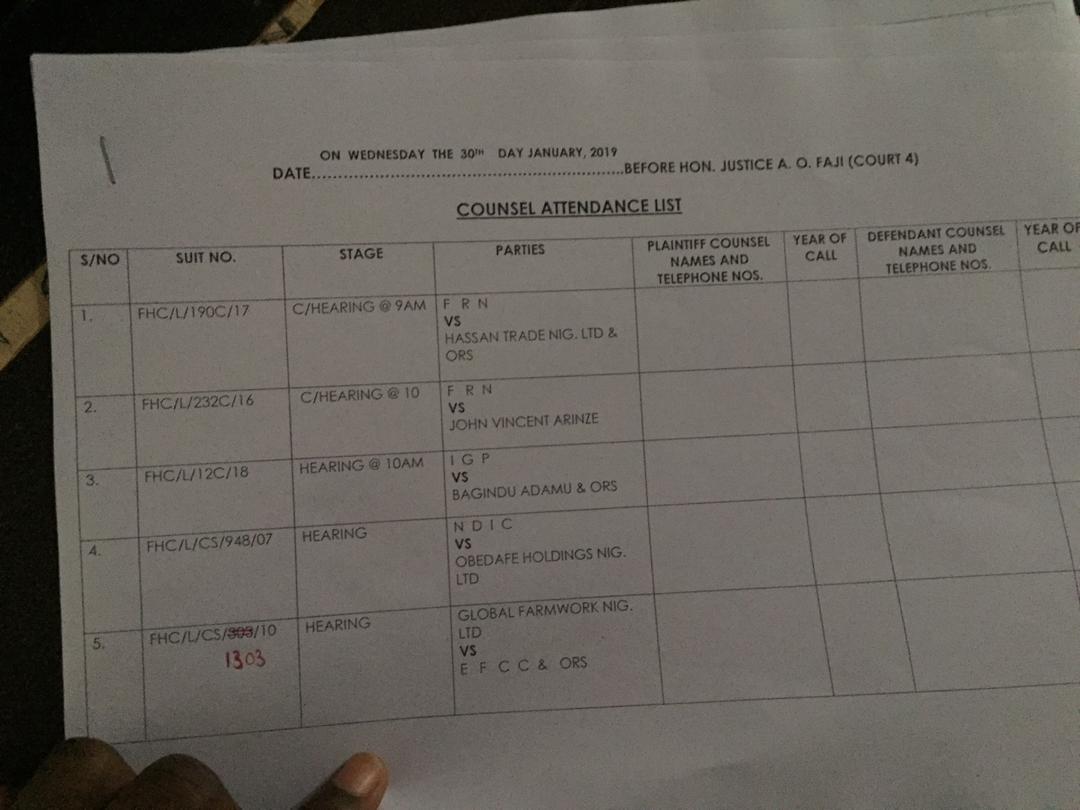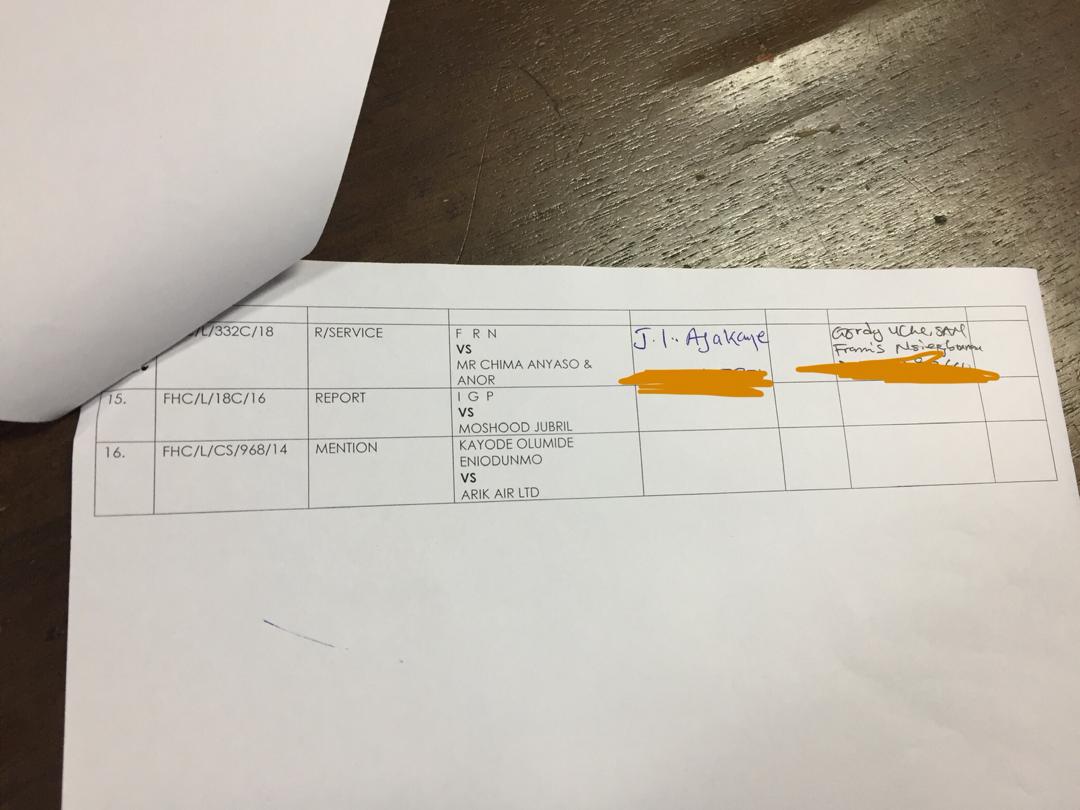 Interestingly, Drum Africa News observed that Chima Anyaso's lawyers arrived in the company of Mr. Uche Anya, the Chief Registrar of Abia State.
This appearance of Mr. Anya raises so many questions.
What is the interest of the Chief Registrar of Abia State in the criminal matter against Chima Anyaso?
Considering that today is a work day, why was Abia State's Chief Registrar away from his desk to attend court proceedings all the way in Lagos State and on tax payers' money for that matter?
Does Mr. Anya's presence at the court today indicate an interest of the PDP government of Abia State in this matter?
Drum Africa News will continue to monitor the criminal proceedings and report all developments.