Deputy Speaker of the House of Representatives and Member representing Bende Federal Constituency, Rep. Benjamin Kalu has assured the leadership of Ohabuike Amamba Community of Uzuakoli, that plans to rescue them from the erosion menace is already in the pipeline.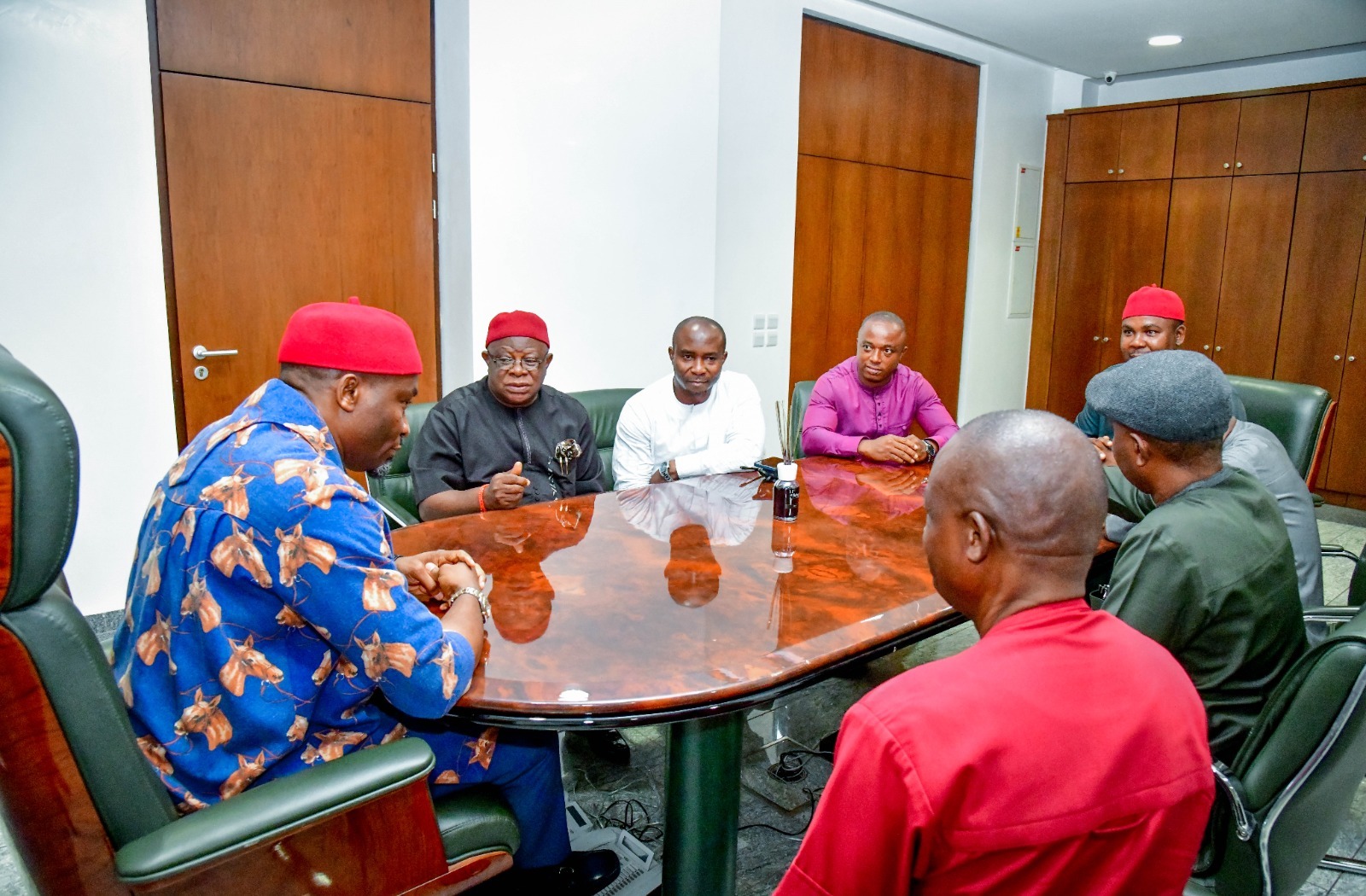 The Leadership of Ohabuike Amamba, a social cultural group in Uzuakoli Bende LGA of Abia State, led by the President General, Mr. Chilasa Kanu and Secretary General, Barr. Ikedieze Ekpe paid a courtesy visit, to the Office of the Deputy Speaker at the House of Representatives Complex in Abuja.
Other Ohabuike leaders who joined in the visit today are Chief Martins Ezeala (Chairman Abuja branch), Mr. Ikechukwu Okorie (Secretary Abuja Branch), High Chief Kingsley Iheanyi Enwere, Chief Ikenna Ariwodo, Barr. Alex Ononogbu. 
Speaking on behalf of Ohabuike Amamba, the President General congratulated the Deputy Speaker on his victory at the polls, stating it was a victory well-deserved giving his numerous developmental strides. He further congratulated him on his emergence as the Deputy Speaker of the 10th Assembly. 
Mr. Kanu also seized the opportunity to remind Deputy Speaker of the Amaewu erosion problem calling for his urgent intervention while stating that the problem is currently threatening the lives of community members.
In his response, the Deputy Speaker thanked the delegation for the visit and the traditional gift items stating that Ohabuike Amamba Uzuakoli is the first community in the entire Bende Federal Constituency to pay him congratulatory visit since his emergence as the Deputy Speaker. 
He noted that even though Uzuakoli people did not vote for him during the election, he will not turn his back at them at this critical moment. He recalled his visit to the Amaewu erosion site where he witnessed the devastation the erosion menace has caused in Amamba community stating that concrete plans are already on ground to remedy the current situation.
The Deputy Speaker also assured the visitors that he will ensure that a lasting solution is giving to the problem, as he won't sit and watch the erosion consume Amamba Uzuakoli.