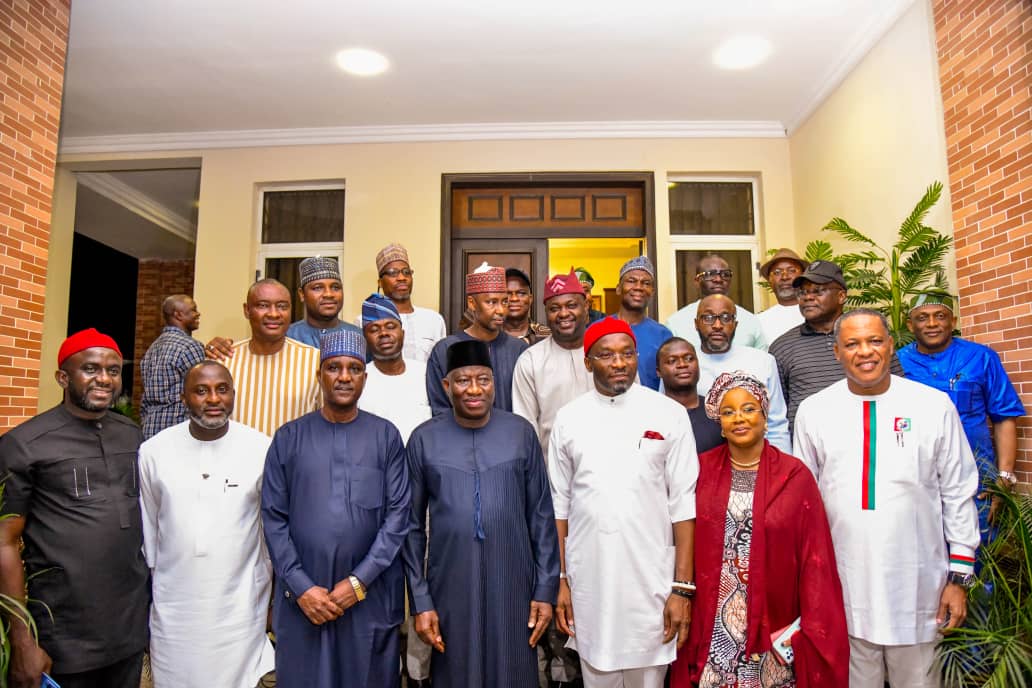 As engagements and consultations continue ahead of the inauguration of the 10th Assembly, the anointed candidates of the All Progressives Congress (APC) for the Office of the Speaker and Deputy Speaker, Rt. Hon. Tajudeen Abbas and Hon. Benjamin Kalu accompanied by members of the Joint Task committee paid a courtesy visit to the Former President and Commander-In-Chief of the Armed Forces, His Excellency Dr. Goodluck Ebele Jonathan at his private residence in Abuja on Saturday, June 3, 2023.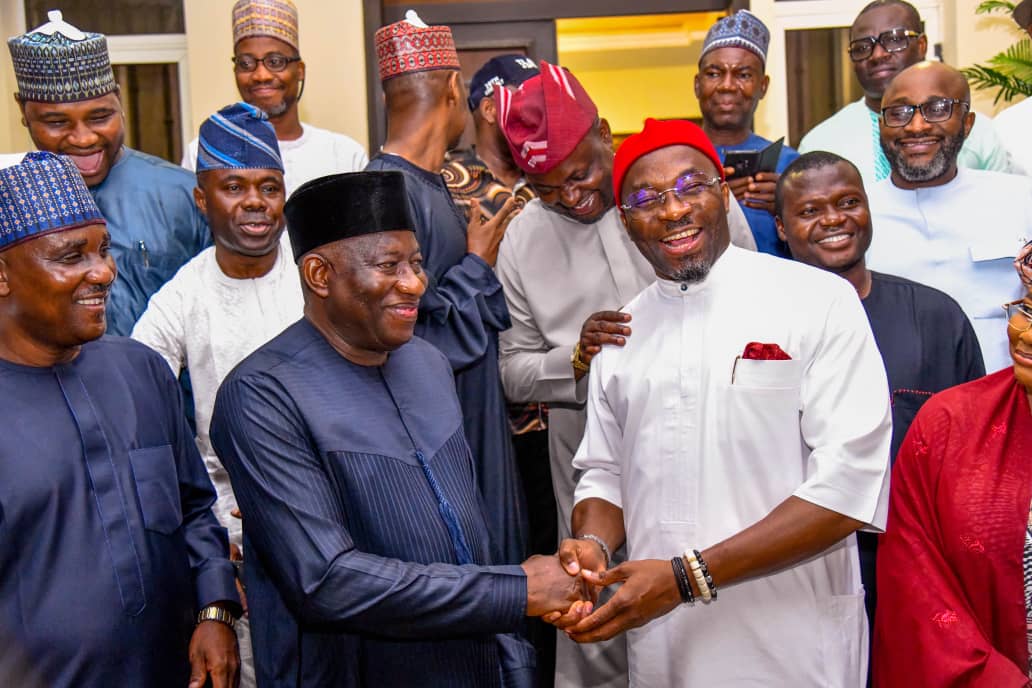 The duo were warmly received by the former President who was visibly delighted to have them in his home.
Introductions and discussions on the future of Nigeria particularly ahead of the commencement of the 10th Assembly is were the core of the visit.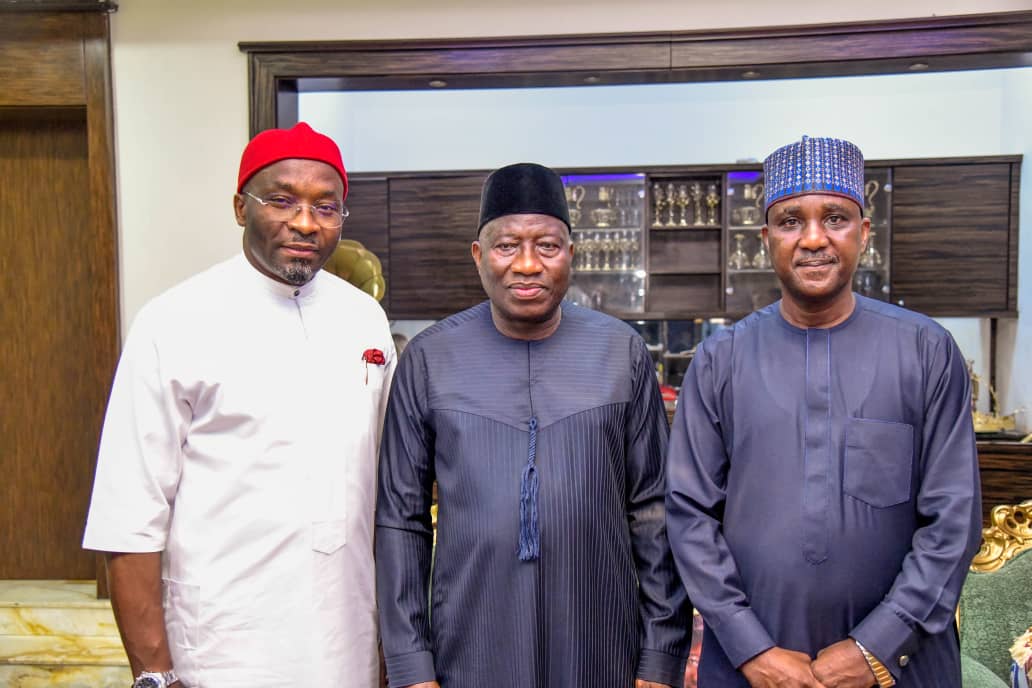 The Ex President who encouraged the duo to ensure an inclusive leadership style in the 10th House of Representatives assured them of his support while wishing them success in their quest for the leadership of the House.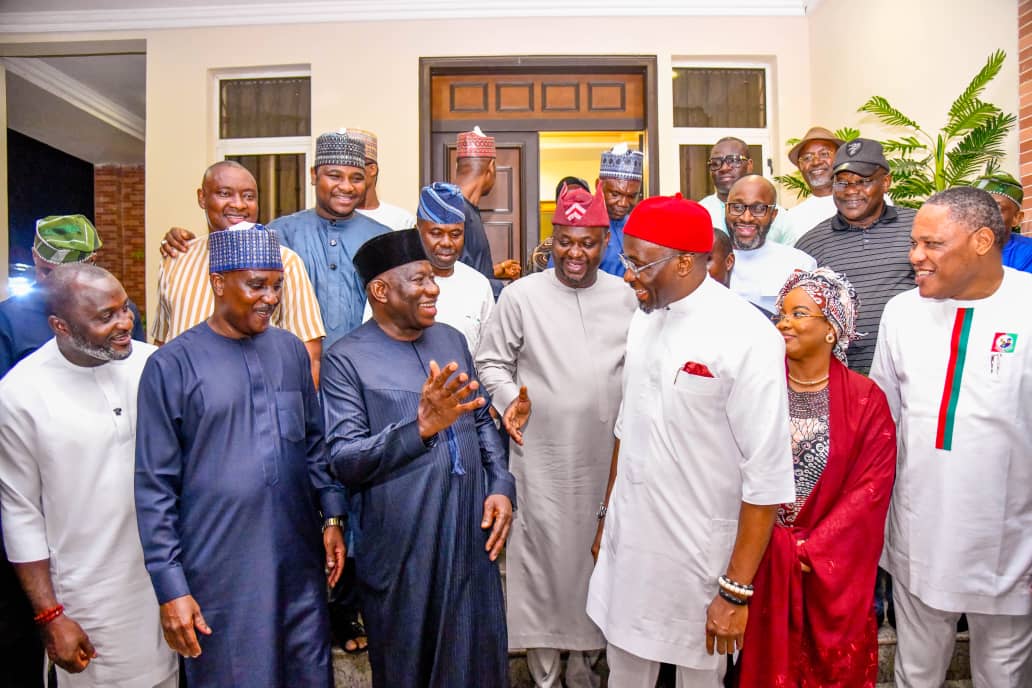 Tajudeen Abbas and Ben Kalu candidacy is gaining wider acceptability as the clock is ticking faster to the D-Day.