The people of Ugwueke/Ezeukwu ward have reemphasized the the victory of Member representing Bende Federal Constituency, Rep. Benjamin Kalu remains non-negotiable as far as the ward is concerned.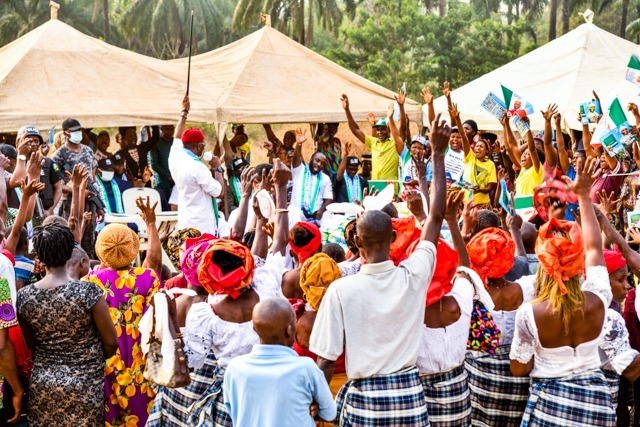 Rep. Kalu who was in Ugwueke/Ezeukwu Ward in continuation of his Campaign rally to all the wards of Bende Federal Constituency was received by the Traditional rulers of Ugwueke/Ezeukwu including the oldest man of the Community, who acknowledged the good works of Rep. Benjamin Kalu while praying for his victory come February 25th, 2023.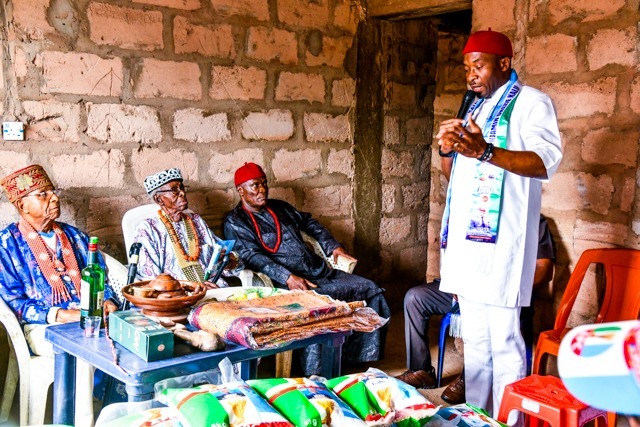 The Campaign trail continued to other villages in the ward where the members of the community enthusiastically trooped out to welcome the Representative who they were delighted to see. They sang and danced with the Honourable Member to express their joy.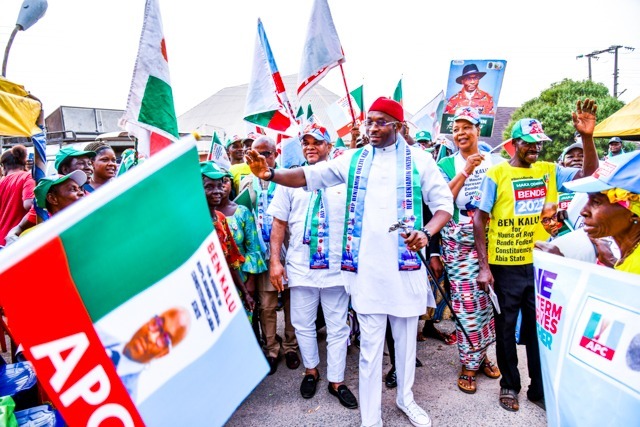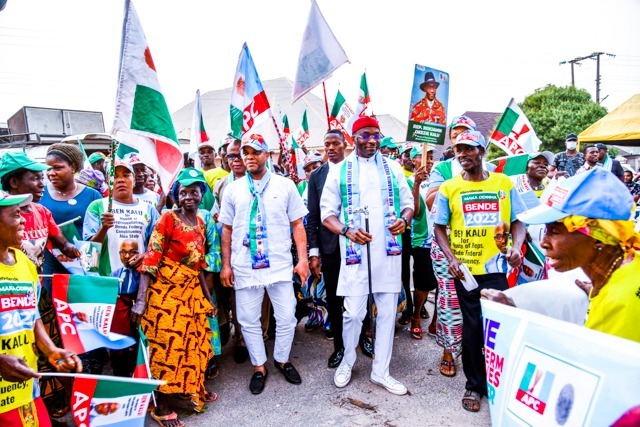 Speaking at Ugwueke, the home of the Minority leader of the House of Assembly and Member representing Bende North State Constituency, Hon. Chijioke Chukwu appreciated the people for the warm reception given to them. He recalled how Ugwueke felt the absence of good governance before the emergency of APC, in his words: "The difference between the other parties and APC is clear, Ugweke has never had it this good before"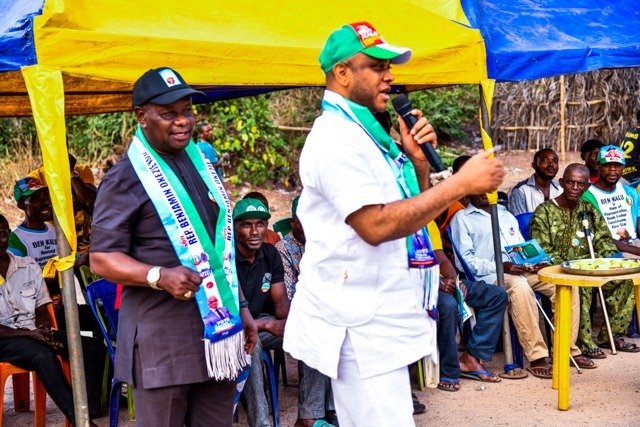 A Stakeholder of the Ward, Ndubuisi Anyim while addressing the community members stated that contrary to what they were told by the former representatives who claimed that they don't build roads, Rep. Kalu has dispelled the lies and made the truth clear.
According to him;
"We are no longer in the era of lies and deceit, in Amaokai, Rep. Kalu has constructed and furnished a block of three classrooms, He has distributed desks and educational materials to community schools across the villages, and a new civic hall is ongoing now. This has never happened before in Ugwueke and we are not going back to Egypt "
Chief Ndubuisi further urged the members of the community not to be deceived by any party that is known for promising and failing the people, he encouraged them to vote APC all the way to ensure that Bende continues to see the light.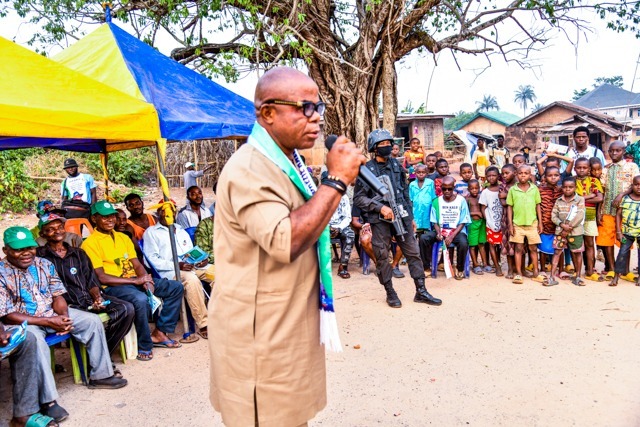 Rep. Kalu while appreciating the community has assured them that in addition to the newly Constructed Schools and Ongoing Civic Hall among other projects, Ugwueke/Ezeukwu will experience more dividends of democracy upon his reelection. He added that the appreciation from Ugwueke has motivated him to do much more for them and he will not disappoint them.
He urged them not to be deceived by anyone who has nothing to show for the opportunity given to them in the past while encouraging them to vote for the party that will always put the people first.