The Council of Traditional Rulers in Item Clan have endorsed Rep. Benjamin Kalu as their candidate for House of Representatives, Bende Federal Constituency.
The Representative who was honoured with the title "AGUNECHEMBA ITEM" was received by the Traditional Rulers at the Royal Palace of HRM. Eze Jerry Akpala in Okoko Item on Tuesday, February 14, 2023.
Members of the Council present at the meeting include; HRH Eze Edward Ndukaku, HRH Eze Sunday Alexander Agu, HRH Eze James Ogbonnaya, HRH Eze Igwe Abraham, HRH Eze Chinedu U Kalu, HRH Eze Innocent Mba, HRH Eze Jerry Akpala Igwe, HRH Eze Goddy Ogburafor, HRH Eze Sunday Ogbonnaya, HRH Eze Chile Ogwo Ogo, HRH Eze Okpo Ogwo, HRH Eze Monday Akachukwu, HRH Eze Emmanuel Azu, HRH Eze Samuel Agwu.
The Chairman, Item Traditional Rulers Council HRH. Eze Innocent Mba Kalu speaking on behalf of the Council described the Honorable Member as a Worthy son of Item not just Bende who has indeed made them proud through his excellent record in the House of Representatives, adding that as a result of his outstanding performance, they will double the efforts they put into the 2019 elections this time around. he acknowledged the newly constructed and renovated schools, health centers, solar street lights, and solar-powered boreholes amongst other projects attracted to Item.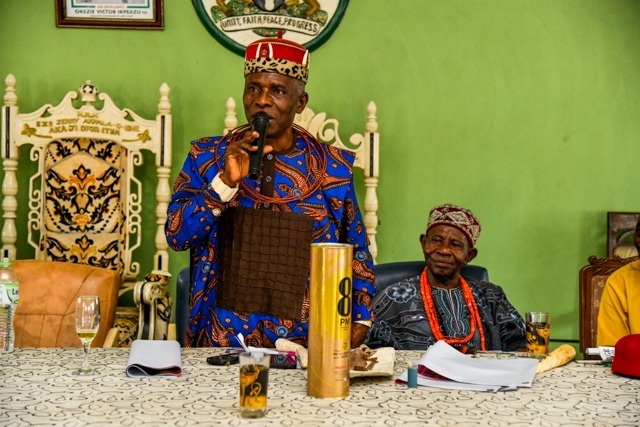 Eze. Kalu further stated that they will ensure they double the effort of 2019 in the forthcoming elections assuring the APC flagbearer of a landslide victory as far as Item is concerned.
The Traditional Rulers also endorsed the member representing Bende North State Constituency at the Abia State House of Assembly, Hon. Chijioke Chukwu. They prayed for blessings and protection during the election period and for a resounding victory come the 25th of February 2023 and 11th of March respectively.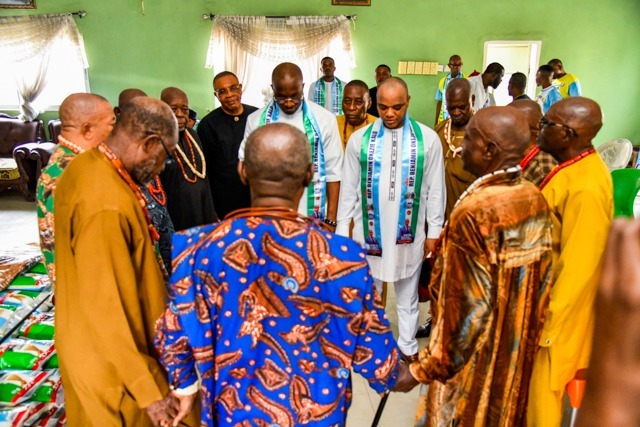 The Campaign trail of the APC Flagbearer continued to various villages of Item Ward Band C which include Okai, Akanu, Umuakpa, Okagwe, and Okoko Item where they were received by men, women, youths, and children amidst chants of praise and jubilation.
They appreciated the Representative for his outstanding performance which is evident in all the projects across various sectors which he has attracted across the Item Community, they assured him of their votes stressing that his victory in the forthcoming elections is guaranteed.