The people of Umuhu Ezechi Ward have  reassured the Member representing Bende Federal Constituency, Rep. Benjamin Kalu of their total support as he arrived the ward for campaign on Thursday, February 9, 2023.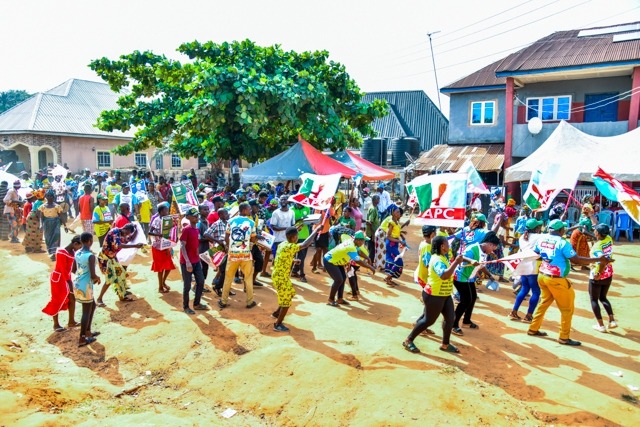 The Representative arrived with members of his Campain Council to a ceremonial reception by the Umuokwe Community in Umuhu Ezechi Ward where he was formally received by Ezechiebulu the Eleventh of Umuhu Ezechi, HRM Eze Chigaemezu Onwuchekwa, who eulogized him for his excellent performance in the House of Representatives.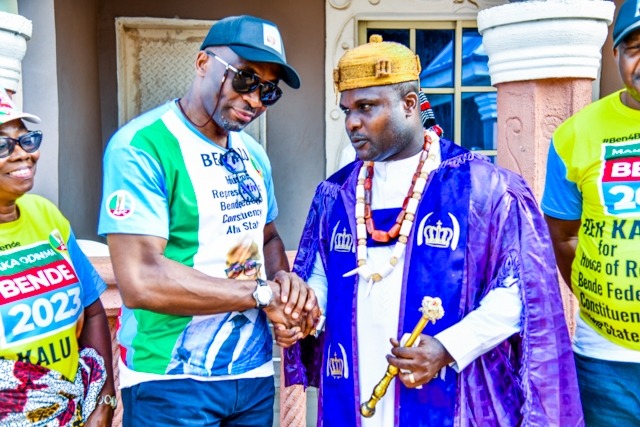 According to the Traditional leader;
"All Bende has felt the Impact of your leadership and representation. I have gone to many communities in Bende, and everywhere and I have seen the things you have done. There is nothing more to say other than the entire Umuhu Community will follow your moving train"

"Come rain, come shine, be rest assured that the votes of the Umuhu Community are  for you on the 25th of February"
HRM. Eze Chigaemezu, who also doubles as a Presbyter of the Methodist Church also prayed for the Representative and his team, asking God to protect him and fortify him with strength as he continues to serve the people of Bende.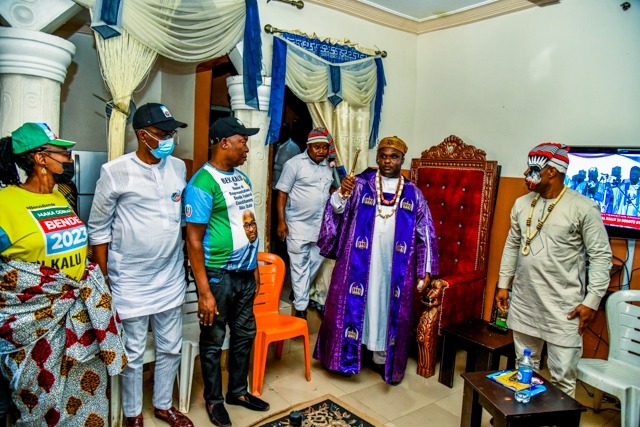 Speaking at the rally, The President General, Umuokwe Village, Mr. Chikwendu Onwuchekwa appreciated the Honourable Member for demonstrating what quality representation means describing him as a man who walks his talk and never disappoints. He stressed that prior to the leadership of Rep. Kalu, Umuhu Ezechi was a forgotten place as they had never felt the impact of any Representative from the House up until now.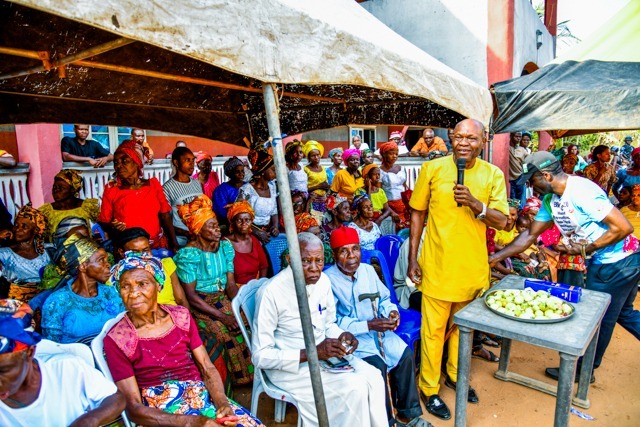 The Honourable member was also received at Amazu and Achi villages as several constituents appreciated him for his outstanding representation and leadership style.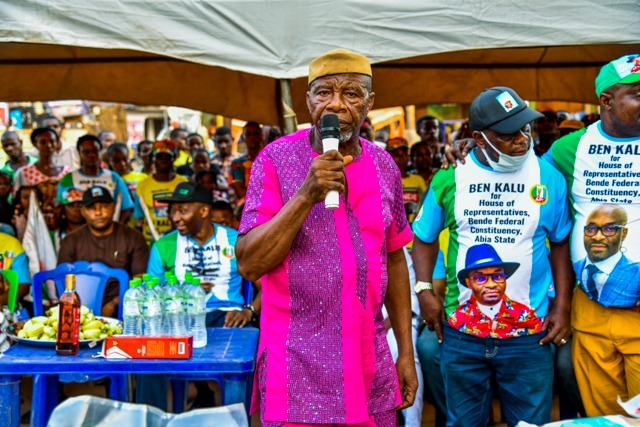 Rep. Kalu in his speech expressed gratitude to the people of Umuhu Ezechi Ward. He listed some projects which have been facilitated in Umuhu including the Renovation of Classroom blocks at Amazu Central School, the Construction of Solar Powered Borehole at Eke Market Square, the Distribution of Educational and learning materials across primary schools, and the Distribution of Solar Street Lights, in addition to the road at Umuokwe which has been approved adding that the contractors will be on site any moment.
He encouraged them to come out en masse to vote for APC on the 25th of February to ensure that they continue enjoying the dividends of democracy that only APC brings.
More photos: