The Northern Friends Neighborhood Association in Bende Federal Constituency have endorsed the Member Representing Bende Federal Constituency, Rep. Benjamin Kalu as their sole Candidate for Bende Federal Constituency in the forthcoming elections. The leaders made this declaration as they paid the representative a courtesy call in his hometown at Agbamuzu, Bende today January 29, 2023.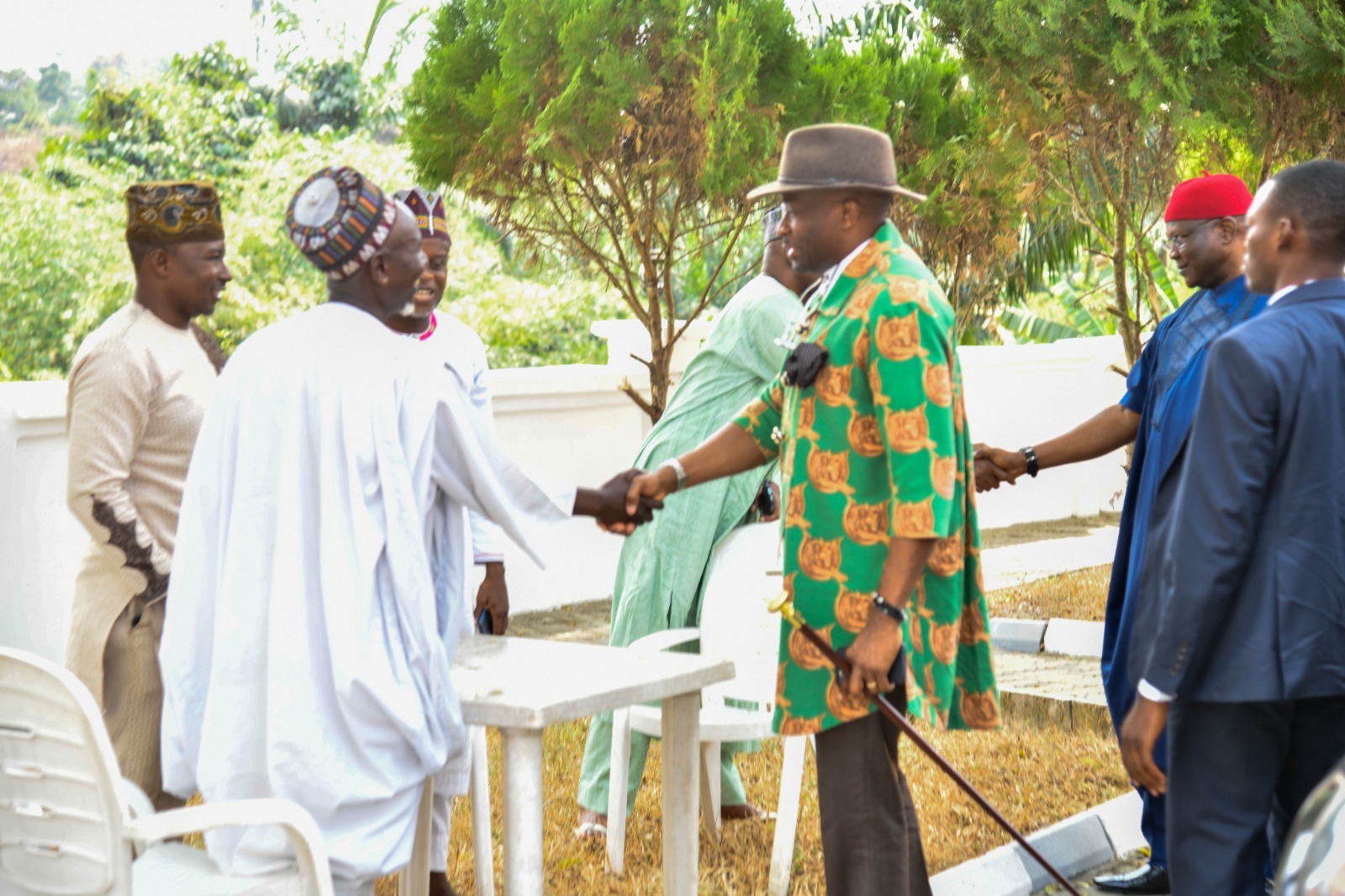 The Association which is a community of northerners in the state was represented by the delegation led by the Chairman, Ahmed Saidu. Alhaji Saeedu Umar, Patron. Alhaji Salis Idris, Secretary and Alhaji Manu Muhammad, Adviser.
Speaking on behalf of the delegates, The Secretary of the Association, Alhaji Salis Idris appreciated Rep. Kalu for receiving them warmly at his home stating that they have made several efforts to reach the Representative during the Christmas holidays to celebrate with him as usual but no avail following his trip. He further noted that they deemed it fit to pay him the courtesy call to show proper appreciation for how he has carried the Northern Community along in his representation adding that his leadership in Bende and beyond is nothing short of outstanding.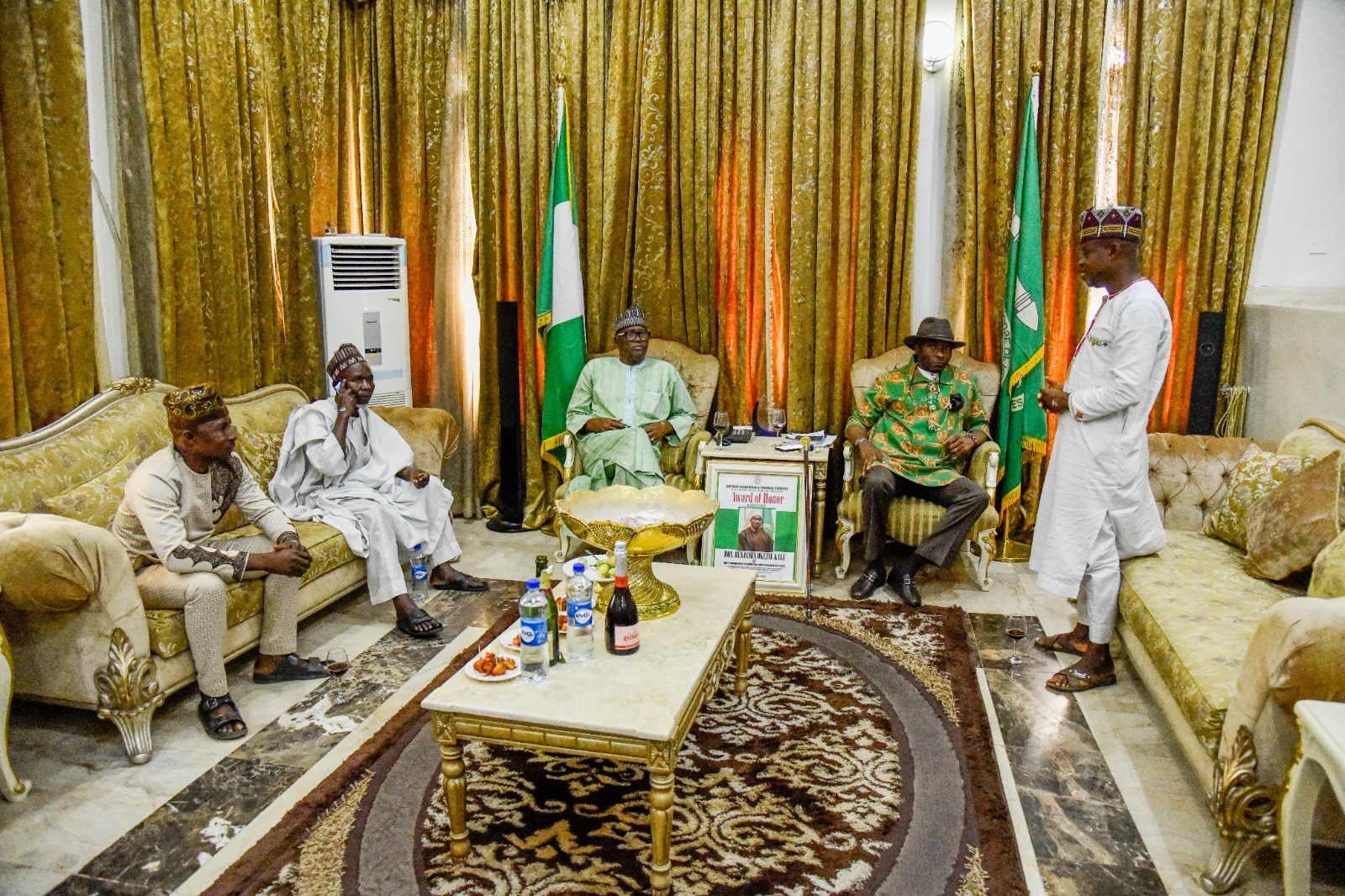 They acknowledged that the projects the Honourable Member has attracted in all nooks and crannies of Bende speak so loudly of the work he has done for the people. He emphasized they have ensured that all their members registered for their PVCs and collected their cards as they have decided to declare their full support for him as they prepare for the elections.
"We have come to declare our support for you in the forthcoming elections. The elections are like a battle and you need to be fortified with arms to fight it, these arms are our PVCS and we have made sure that our people who registered have all collected their PVCs as we prepare to vote for credible candidates which you are one"
He also added that they have come to sympathize with the Representative following the recent attack at his constituency office. 
"We have been making efforts to meet with you only to hear the sad news of the attack at your constituency office. We sincerely sympathize with you on this very sad occurrence and we are here to tell you that we are in solidarity with you " he said
Rep. Kalu in his response appreciated the leaders for the honor of coming to pay this courtesy call and particularly for being the first set of people to sympathize with him since the attack at his office. He highlighted that this is a show of our unity as a Nation. In his words:
"I am one of those who while growing experienced northerners working in bende Communities dine with us as a family.

"My ideology is that where ever you find yourself in this country, see everyone as your brother and sister because regardless of tribe and religion, we are one. And I am one of those who wish to uphold this unity because there is beauty of our diversity as a Nation"

"You can see that when my office was attacked, the first people to come to sympathize with me are northerners. This means that there's hope for the unity of our Nation"
He further stated that Nigerians from different parts of the country regardless of their culture and tribe have migrated and naturalized in other regions, this is enough reason for us to uphold our unity and see each other as one.
Rep. Kalu further commended them for participating in leadership and governance in the state by being a bridge between the government and Northern Community in the State adding that they are now brothers as the relationship has transcended above tribe and culture.
He appreciated them for coming while assuring them to continue serving Bende Constituents which they are a part of urging them to reach out to him whenever they have any issues. He also urged them to vote APC because the Buhari-led administration has been good to the people of Bende Federal Constituency, adding that most of the projects would not have been possible without the APC-led administration.
A vote of thanks was given by the Chairman of the Association, Ahmed Saidu as they received some gifts to support those in need of relief materials in their communities.