A constituent from Lodu Imenyi in Bende Local Government by name Engr. Nnadozie Ekwereonu has appreciated the Member representing Bende Federal Constituency, Rep. Benjamin Kalu for his outstanding representation and the landmark projects he attracted across communities in Bende specifically for the Eme Nkpa Bridge which has saved the Nkpa people a lot of suffering.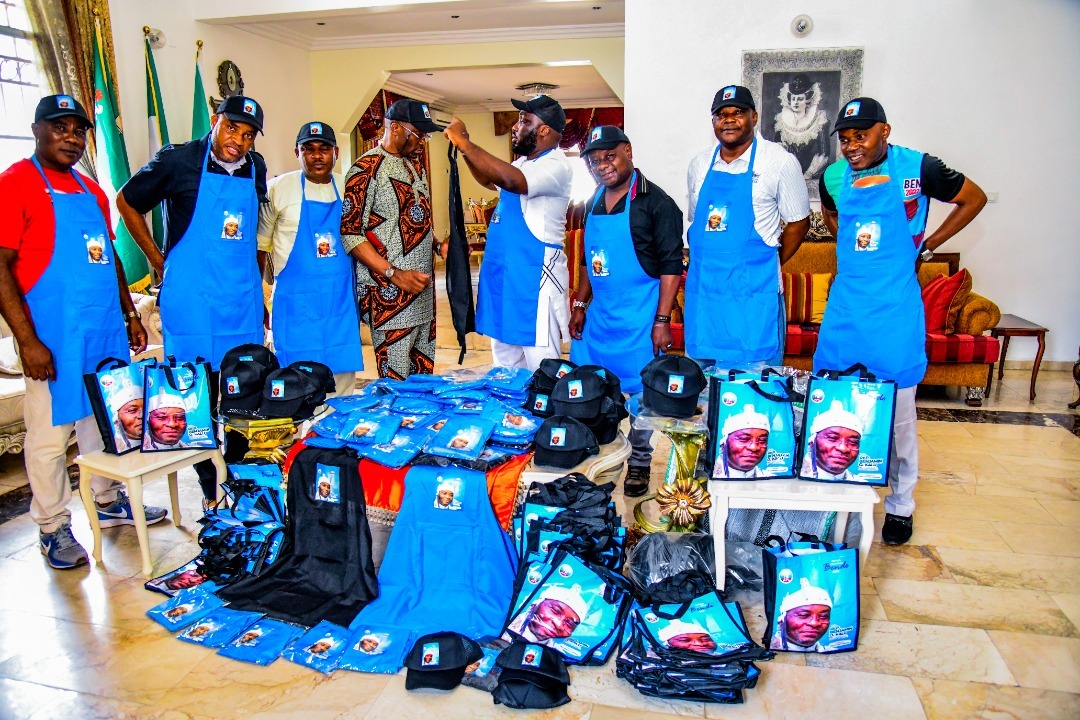 Engr. Nnadozie who flew in from Lagos to present the gifts to the Honorable Member at his country home in Bende stated that he is immensely proud of the work Rep. Kalu has done for the Bende people and his achievements so far. In his words;
"For 12 years, I have been politically active and I have seen things I didn't think a member could do so I had to come here and appreciate you.

I have gone to Nkpa and I saw the bridge, in my village lodu Imenyi, I saw the Solar light, I have seen the roads at Akoli Imenyi and I am here to thank you.

As an educated person, I know you can choose to do your primary assignment at the Green Chambers which is to make laws and argue on our behalf and we'll be okay but for you to choose to go the extra mile for your people, we appreciate you.

You have done more than what we expected and we can't thank you enough, this is why I chose to bring these materials to support your reelection because we know you will do more, I have two more billboards to be installed on Bende by next week"
Rep. Kalu who was visibly delighted at such magnanimity, expressed gratitude to the young man for coming all the way from Lagos with such quantity of materials in recognition of his good work. In his response while receiving the materials, he stated that Bende people are indeed grateful people as he has been receiving campaign materials from different constituents in various parts of the world, having worked for the people with everything he received from office stressing that he is motivated to do much more than he has already done. According to him;
"I sincerely thank you for these gifts. This is the second time I am meeting you and you're bringing all these not because I requested for them but out of the magnanimity of your heart.

I am truly inspired. The things we do, we don't do for ourselves and when people appreciate it, we are motivated to do more.

I am glad to see a progressive mind like you supporting our constituency in the right direction. This is the Bende I want to represent."

Thank you for identifying with the good that has come to Bende, I am promising you that I will do much more.
These materials will be used judiciously to propagate the gospel of good governance in Bende." He said
He went further to list more projects that have just commenced in Bende assuring him that his commitment remains unwavering.
The Honorable Member had also earlier received some materials in support of his campaign from another constituent by name Kenneth Onoka from Nkpa in appreciation for the newly constructed bridge.