The member representing Bende Federal Constituency and Spokesperson of the House of Representatives, Rep. Benjamin Kalu joined other APC Chieftains in Abia State as they welcomed the Party Presidential Candidate Asiwaju Bola Ahmed Tinubu to Abia State today, January 24th, 2023.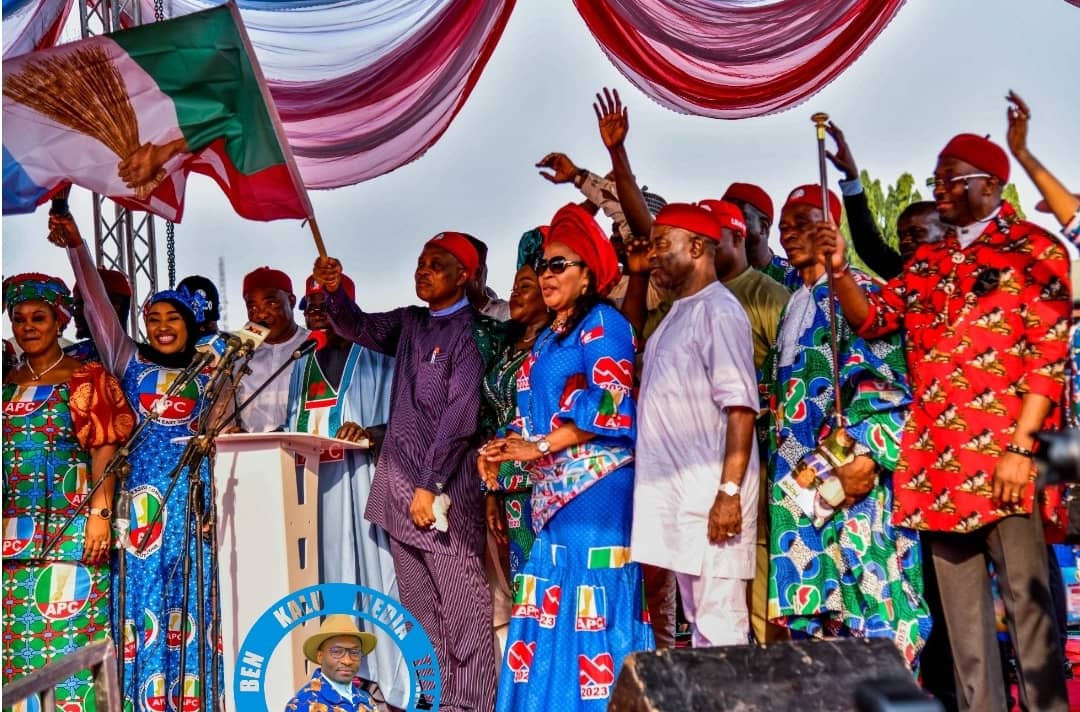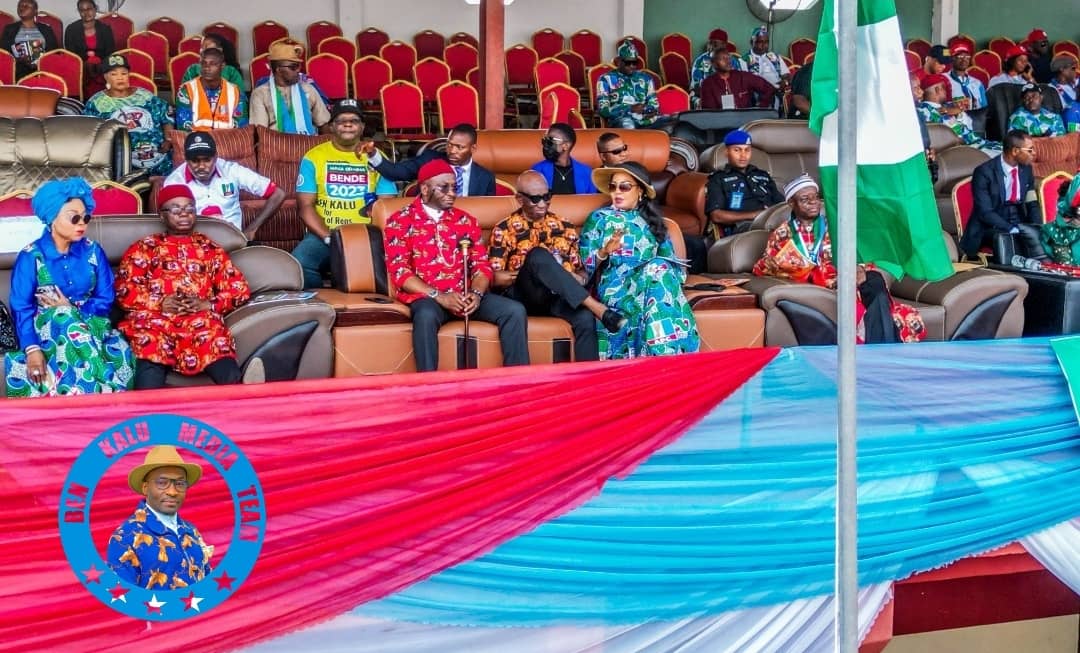 Rep. Kalu in an Interview earlier in the day had stated during his weekly program Ben Kalu Mandate that the visit of the Presidential Candidate will further unify the party in the State as they are working hard to ensure the party comes out victorious. He said:
"We are working hard for any internal party crisis to be given a secondary position while the primary position that we should prioritize is the vision of the party towards the presidential election and other offices that the party has provided candidates for"

"We can continue other discussions after the election but now only one thing holds us together and that is victory at the polls.

"It is only wise that divisions should give way for unity."
Rep. Kalu also speaking to a DrumAfrica news correspondent in Umuahia Stadium expressed confidence in his constituents and Abians in general to vote APC in the coming elections.
"Abians are ready to be liberated and as you can see from the massive crowd in this stadium today, APC it ready to clinch victory at various levels of government. As for Bende Federal Constituency, I am certain that we will be voting APC 5 over 5 and we will all win"  he said.

Supporters of the Representative were also visibly present at the stadium as they welcomed the Presidential Candidate, Bola Ahmed Tinubu in Style.