In continuation of his consultation with stakeholders and community leaders in Bende Federal Constituency, Rep Benjamin Kalu visited the Uzuakoli Ancient Kingdom yesterday the 18th of January 2023 accompanied by members of the Benjamin Kalu Campaign Council.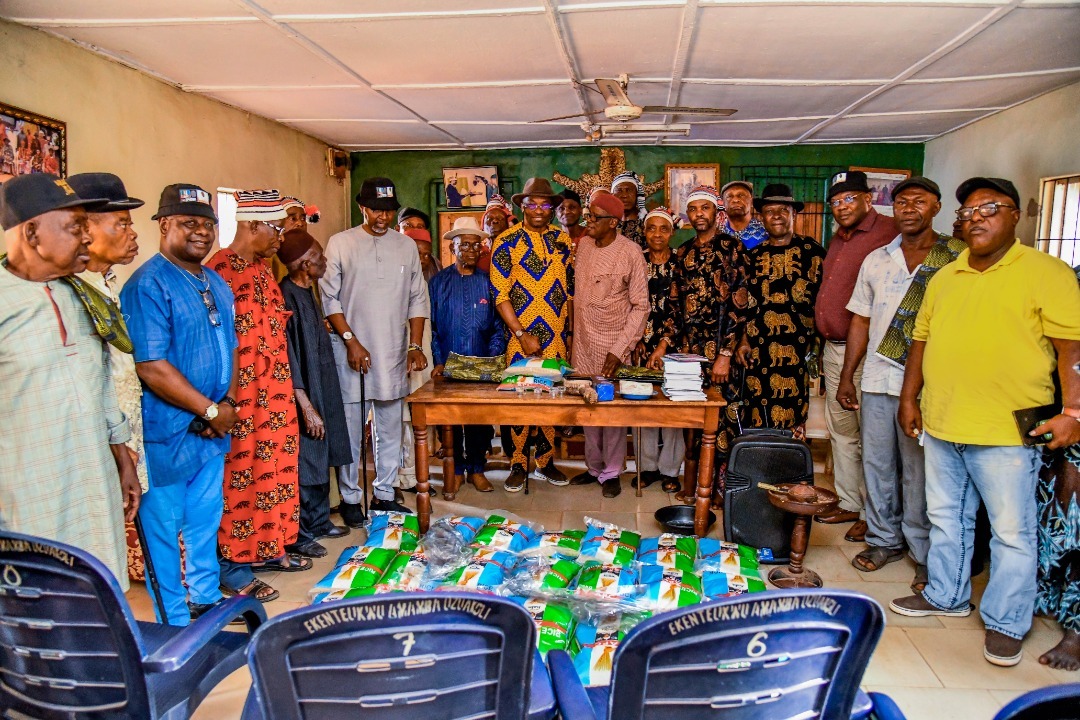 Rep Benjamin Kalu arrived Obi Ukwu in Umueze Amamba with his entourage to pay homage to the Conscience of Uzuakoli made up of elders of the Ancient Kingdom . The law maker was warmly received by the Elders who were visibly delighted to welcome him.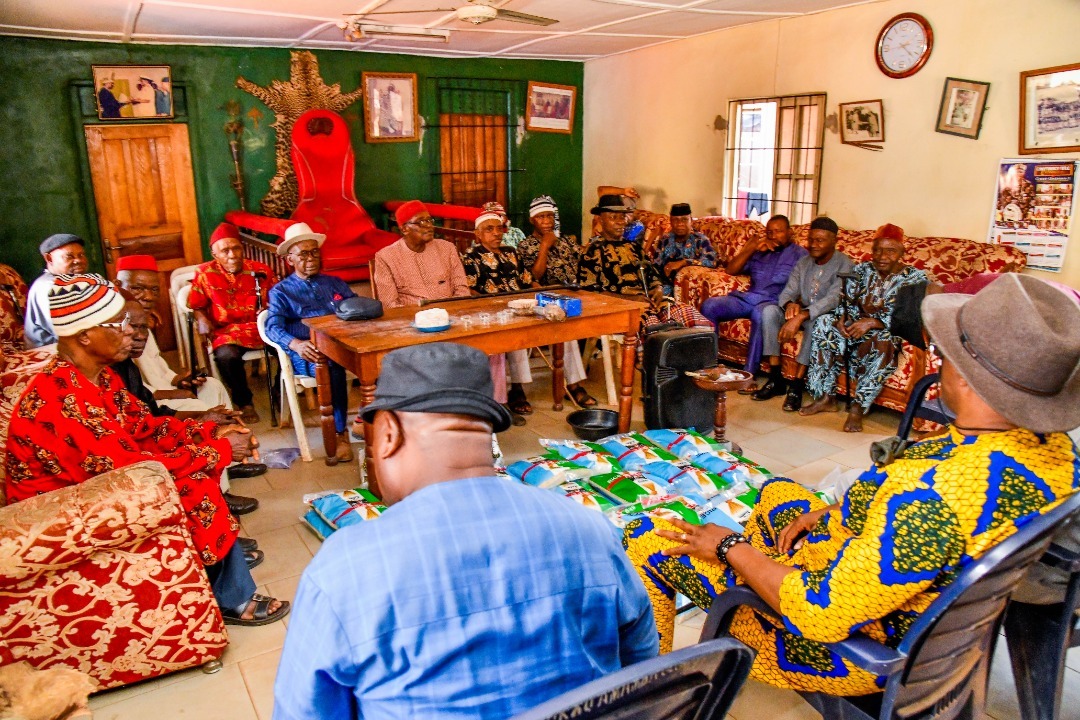 While addressing the Elders, Rep Benjamin Kalu took time to enlighten them his achievements in the house and how he has successfully changed the story of Bende Federal Constituency through the numerous projects he has attracted.
He thanked the custodians of the tradition ( Ndi uche nke ukwu ) for their unwavering support which has spurred him to deliver the much needed dividends of democracy that Bende has yearned for since 1999.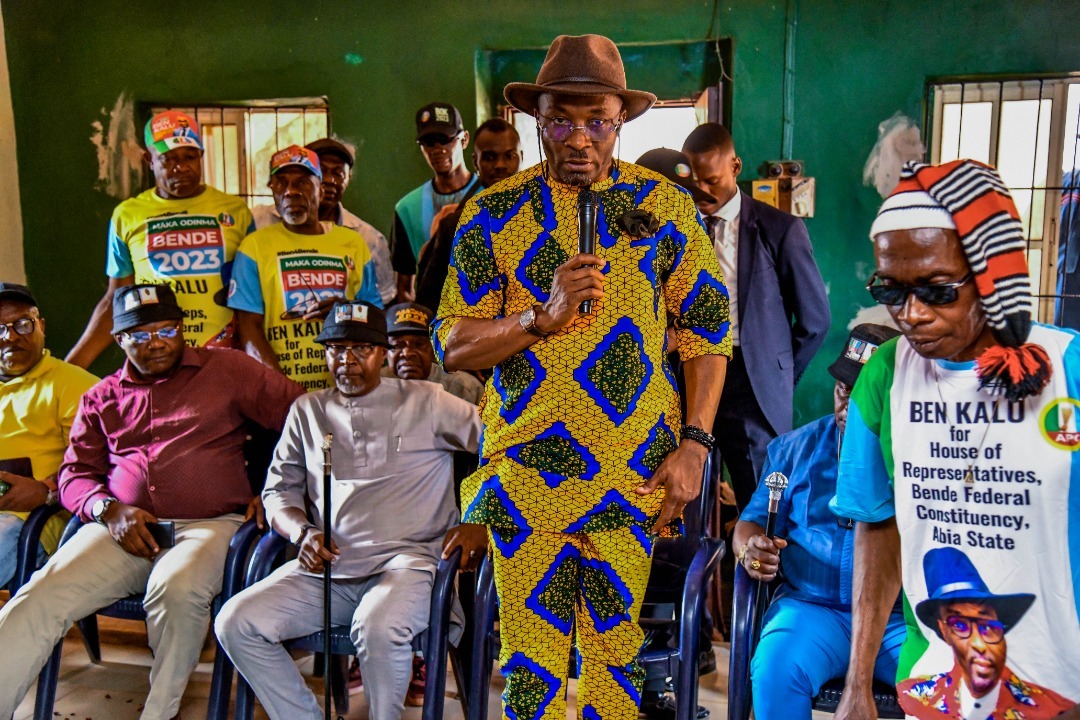 Rep Benjamin Kalu assured them of his commitment to the promisee he made to the people of Uzuakoli most especially the erosion which was recently adopted by the House. He added that more projects in addition to the things he had already done will come to reality once he is re-elected to the House of Representatives.
Responding to the Honorable Member, the Chairman of Ndi Uche Nkwo Ukwu, Chief Kosoko congratulated Rep Benjamin Kalu for a job well done.
He stressed that Rep Benjamin Kalu has made the people of Bende Federal Constituency proud by delivering on his mandate and attracting massive developmental projects across the Constituency.
In his words
"the people of Uzuakoli are proud of you and we will give you massive support and re elect you because you have performed beyond our expectations"
Also responding was Sir Nelson Umezurike a former PDP chieftain who extolled the virtues of Rep Benjamin Kalu, describing him as God's gift to Bende Federal Constituency while assuring him of bloc votes from Uzuakoli, he stated that there is no better hand to steer the ship of Bende Federal Constituency other than that of Rep Benjamin Kalu who has done extremely well in his first outing.
Chief Chima Kanu (Ngbo Bende) Former Commissioner for Commerce later hosted Rep Benjamin Kalu and his entourage at his residence in Ngwu Uzuakoli after his meeting with stakeholders at the Uzuakoli civil center.
Other Stakeholders visited are Chief Kingsley Kanu Chima KKC and Amb. Chief Dr Chukwuemeka Imo (Zero).