The All Progressive Congress in Bende Federal Constituency received over 200 members of the Labour Party from Uzuakoli Ward who decamped from the party ahead of the 2023 general elections today January 10th 2023.
The group led by Comr. Bravo O. Ubah who was the Chairman Labour Party Uzuakoli Ward in Bende Federal Constituency in his speech appreciated the Representative for welcoming them with such open arms. He described the Honourable member as a good man who carries his people along in all he does while emphasizing that the good works of Rep. Kalu is evident to everyone in the constituency and they have come to identify with the light in Bende.
The Former Labour Party Chairman stated that his former party has lost the game for putting money first before the people.
In his words;
"We are here from Labour Party and we are coming into APC because we like good things. Labour Party missed it because of greed and love for money but the game is now on"
He further added that the development in Bende is good to him and everyone that has gathered here today, the reason he has taken it upon himself to bring his people from Uzuakoli to follow the light.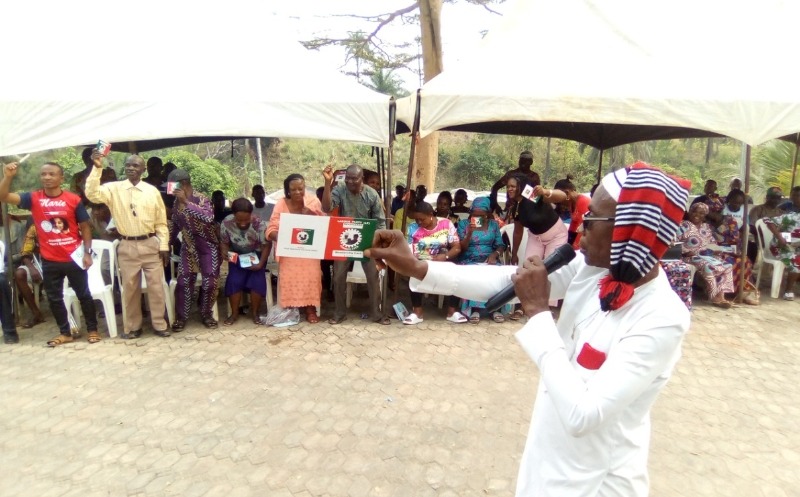 The former chairman assured the Representative that they will bring more people to work for him as the elections draw near and ensure that he goes back to the Green Chambers to continue the good works he is doing.
They further destroyed their Labour Party cards as they picked up the APC flag and broom.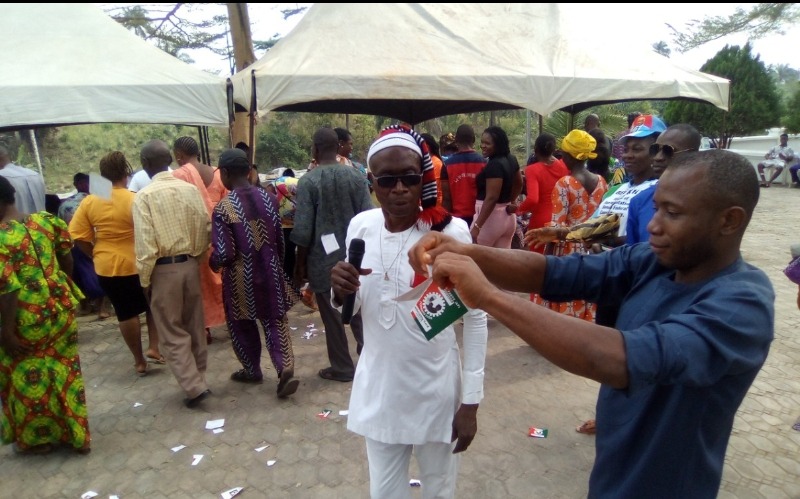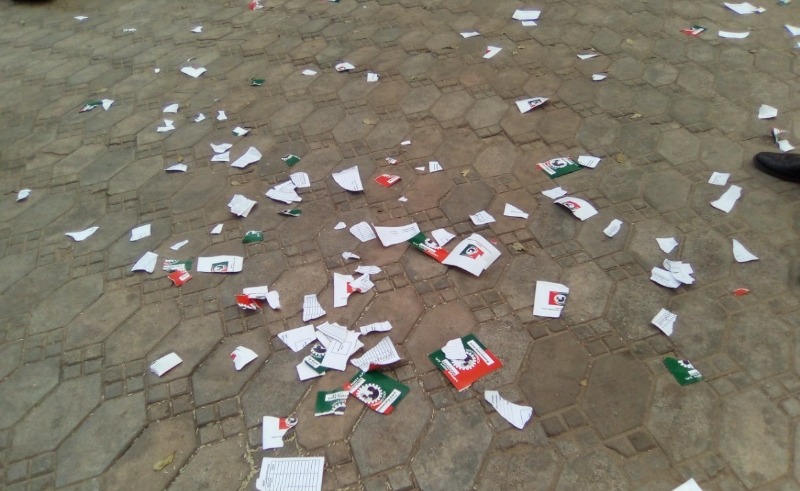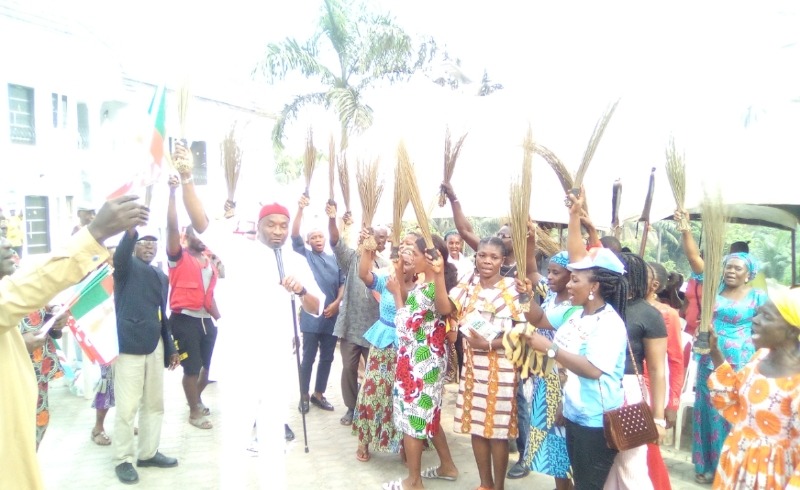 The Member representing Bende Federal Constituency Rep. Benjamin Kalu who was on ground to receive them at his country home in Agbamuzu Bende, received them warmly into the party.
The lawmaker described APC as a party that has interest of the people of Bende at heart and will always bring the dividends of democracy to them.
He listed all the projects he has been able to attract to the constituency including the recently approved construction of classroom blocks at the Overrail Primary School in Uzuakoli, just three years in office stating that it was only possible as a result of the APC led administration.
Rep. Kalu commended the people for recognizing the truth and not being afraid to say it aloud as well as identify with it.
He further presented the defectors with some welcome packages describing them as his new army. The Honorable Member also urged them to spread the news of APC informing other constituents of the need to invest their votes wisely to ensure they eventually reap the fruits of their labour in due time