It was a day of jubilation in Bende Local Government Headquarters as Benkalu Great Crusaders football Teams played their final match in honour of their illustrious son and Representative, Rep. Benjamin Okezie Kalu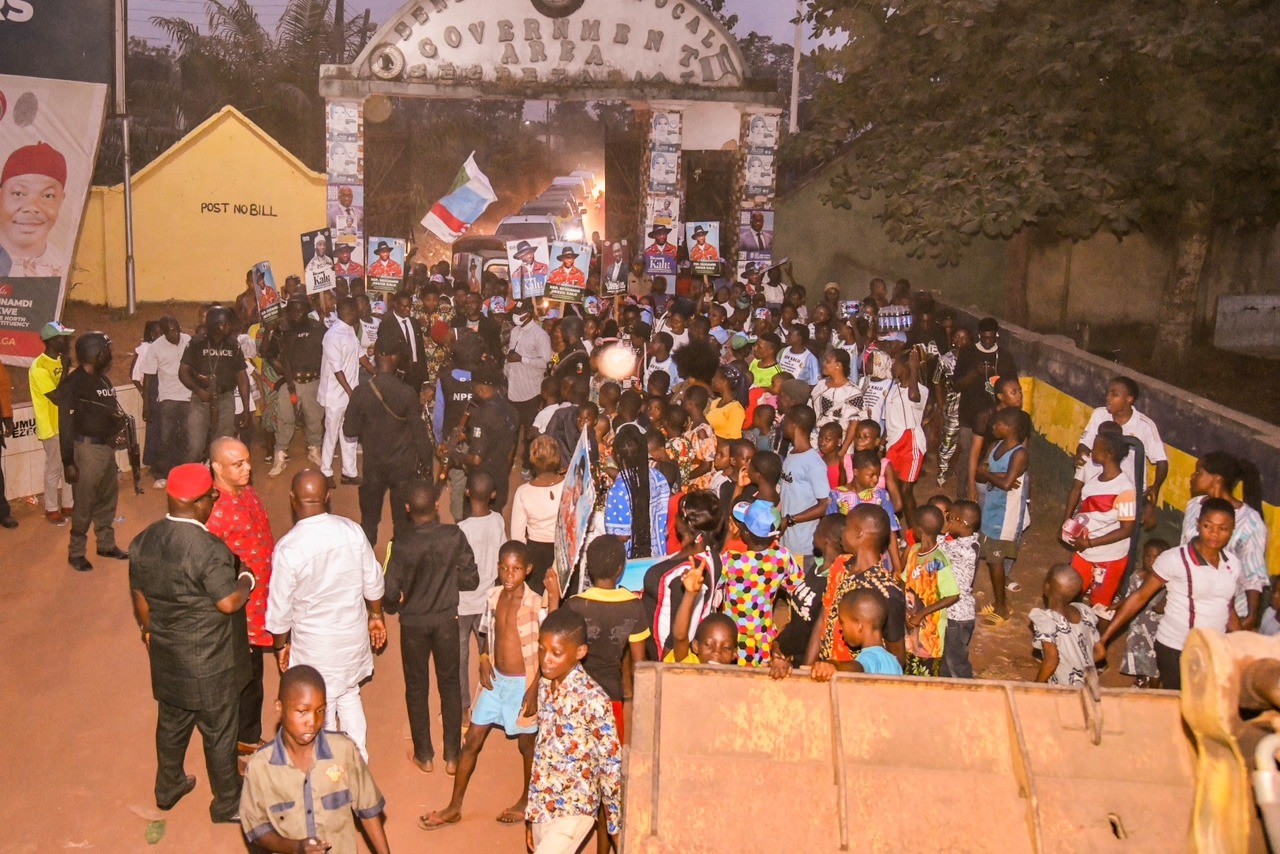 The competition which started over the week came to a successful conclusion as the sponsors and the whole Bende town welcomed Hon. Benjamin Okezie Kalu, Hon. Chukwu Chijioke, Director General Benkalu Campaign Organisation, Hon. Emma Trumps Eke and other members of Benkalu campaign Organization.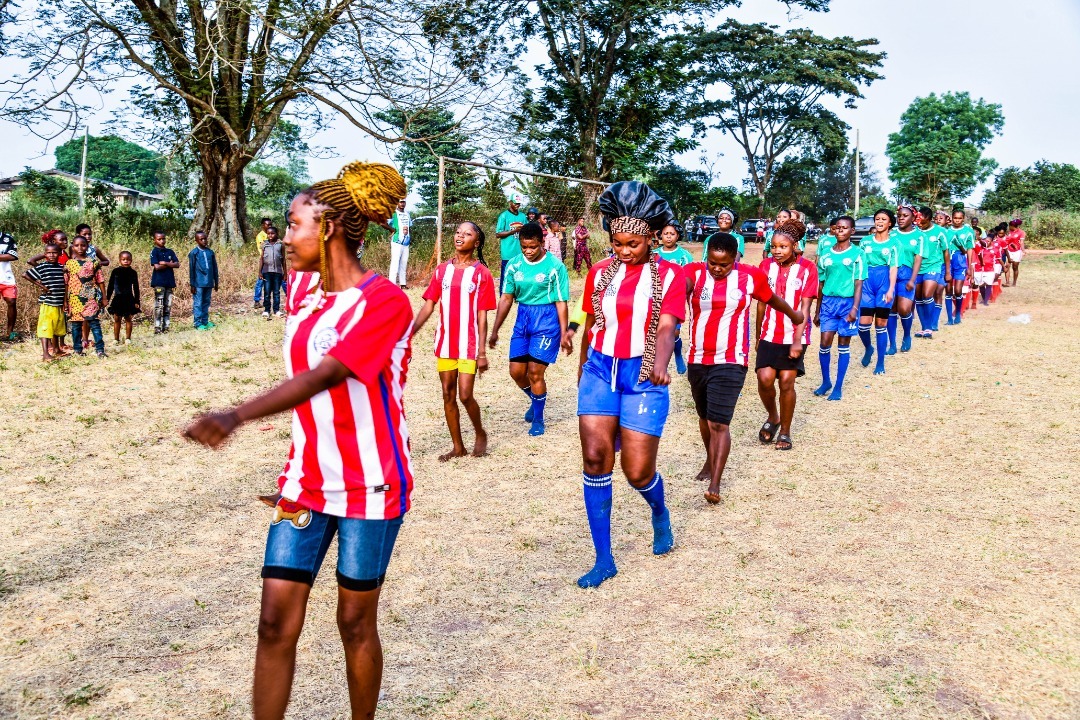 The sponsors Chief Kelvin Kalu, Founder Kelvin Kalu foundation and Mr. Onyike Chris were delighted at the success of the day which was evident in the massive turnout of Bende Constituents who came to show their love and support for their Representative.
Speaking while presenting the kolanut, Chief Ofe ngwu ekute ofe1 of Bende elucidated his unreserved commitment to support the victory of their illustrious son, who has brought back what he was sent to buy through his outstanding representation and achievements in the Green Chambers.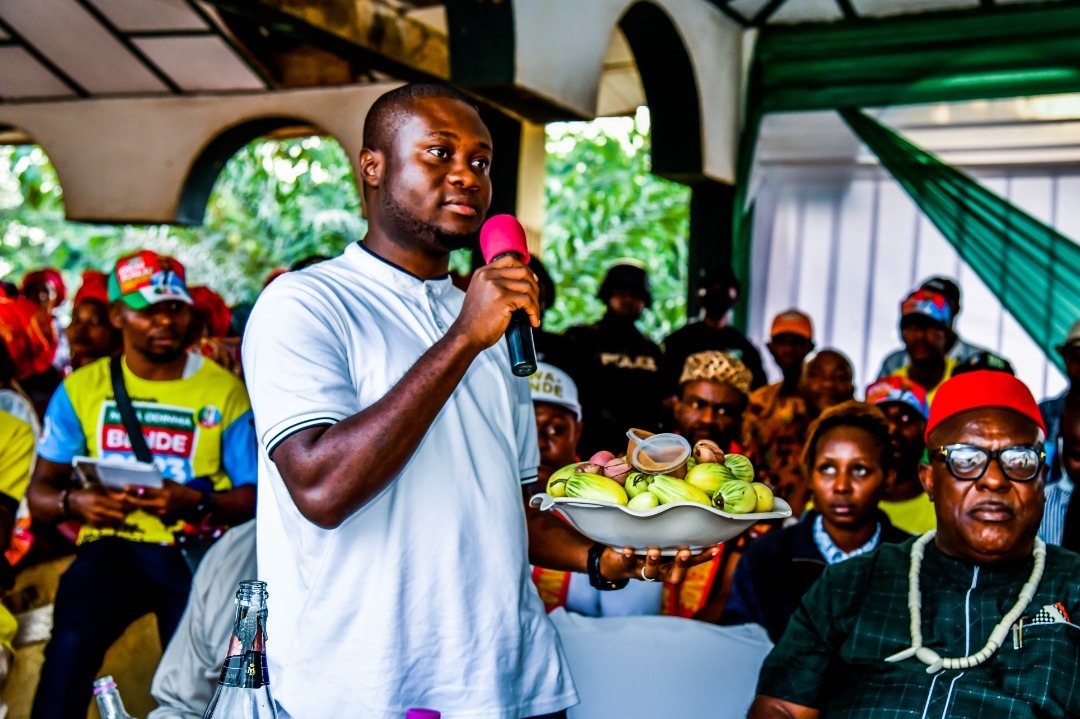 Rep Kalu in his remark appreciated the sponsors of Benkalu's Great Crusaders and its organizers for putting up such an amazing event to show support for the good things happening in Bende. He also seized the opportunity to thank them for their support to his first victory in 2019 and promise the people of Bende that more dividends of democracy is on the way.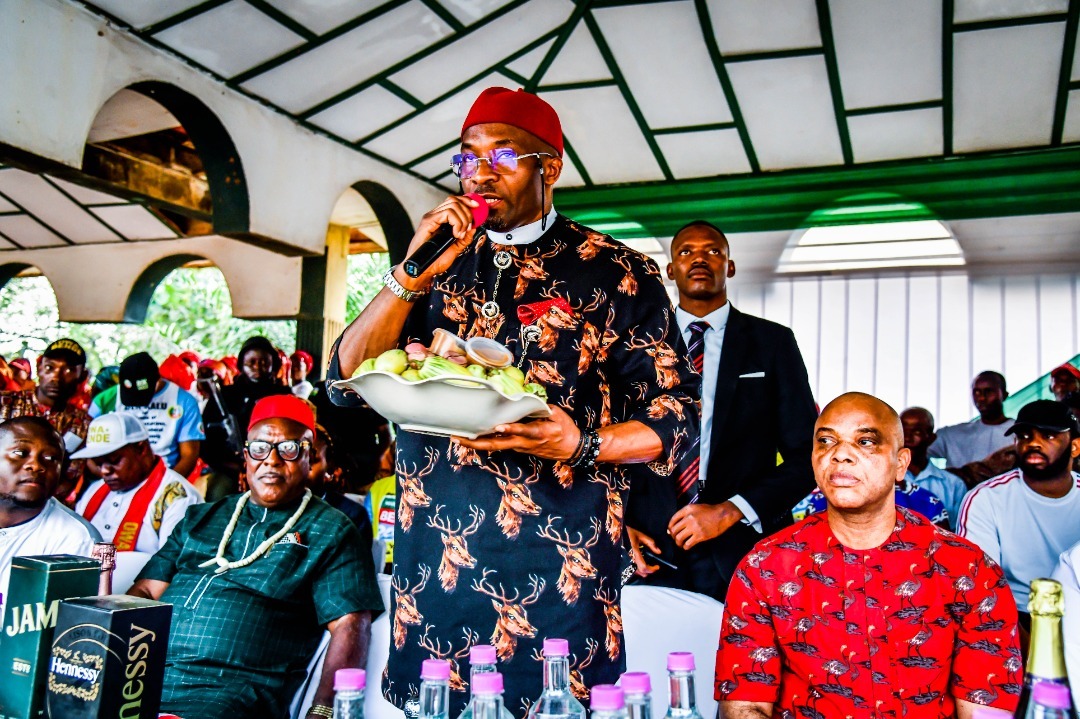 Rep. Kalu further assured them that there's more in store for Bende as they have seen the numerous developmental projects around the constituency, he urged them to invest their time in getting the PVC as that will give them another Victory at the polls come Feb. 2023.
In conclusion, Rep. Ben Kalu assured the women that more leagues has been birthed as his wife has promised to reciprocate the gesture by hosting another league by Easter and  December 2023 respectively.
On presenting the cup to the winner, Hon. Benjamin Okezie Kalu made presented wrappers and a cash donation to the players and teams of the Four Autonomous communities in Bende who took part in the competition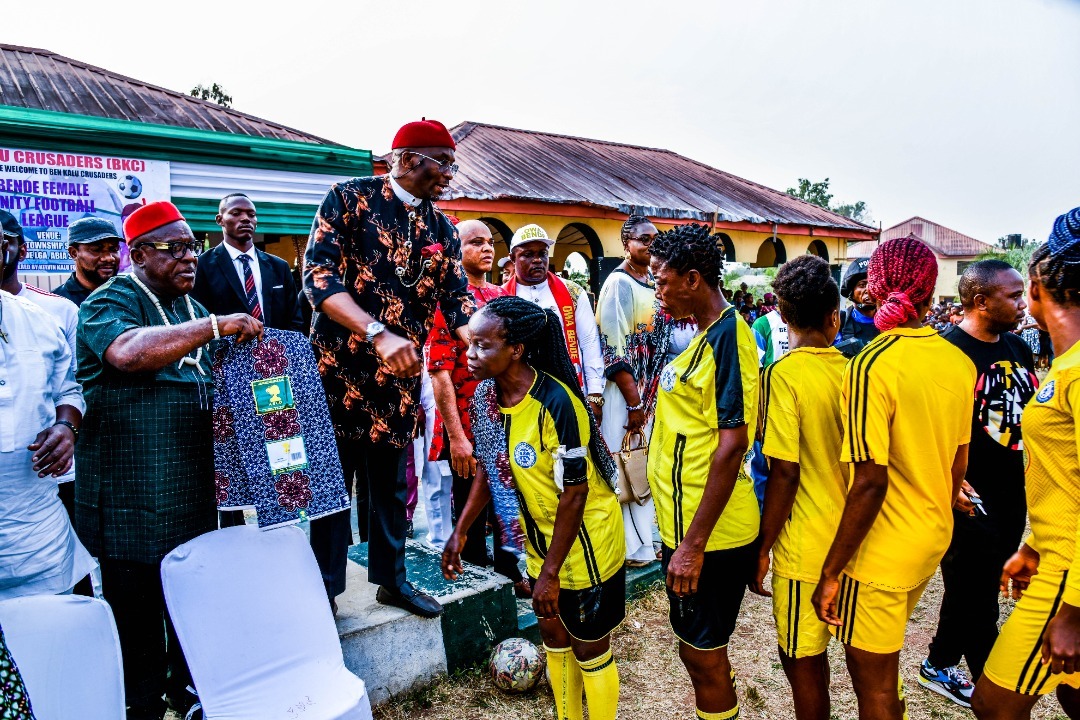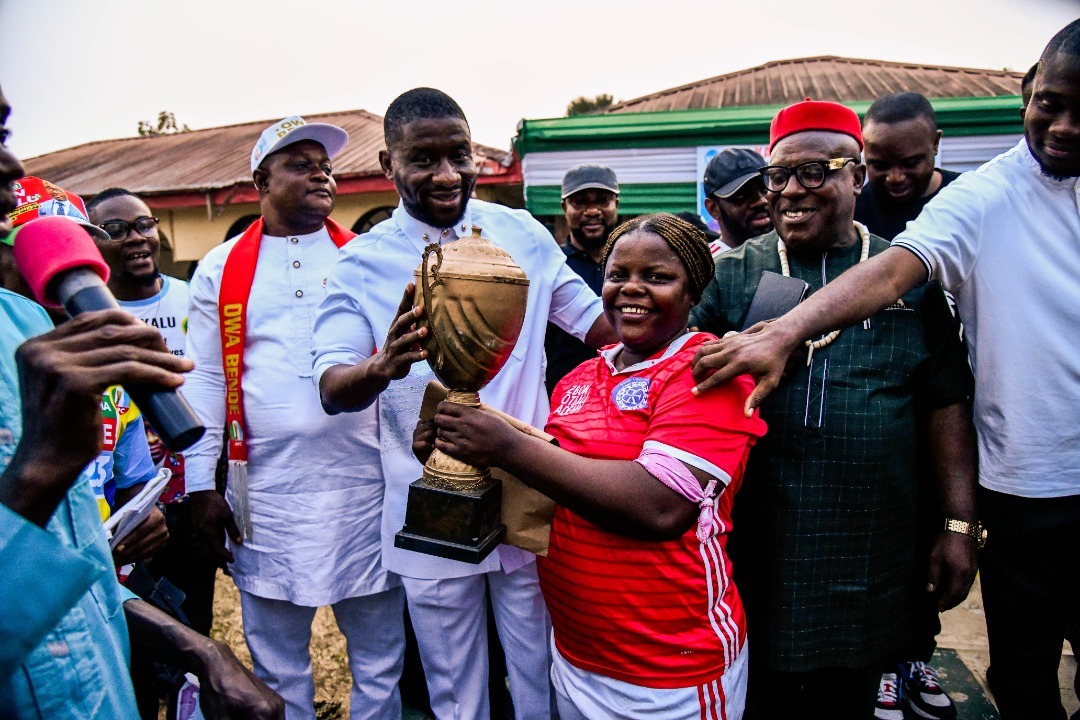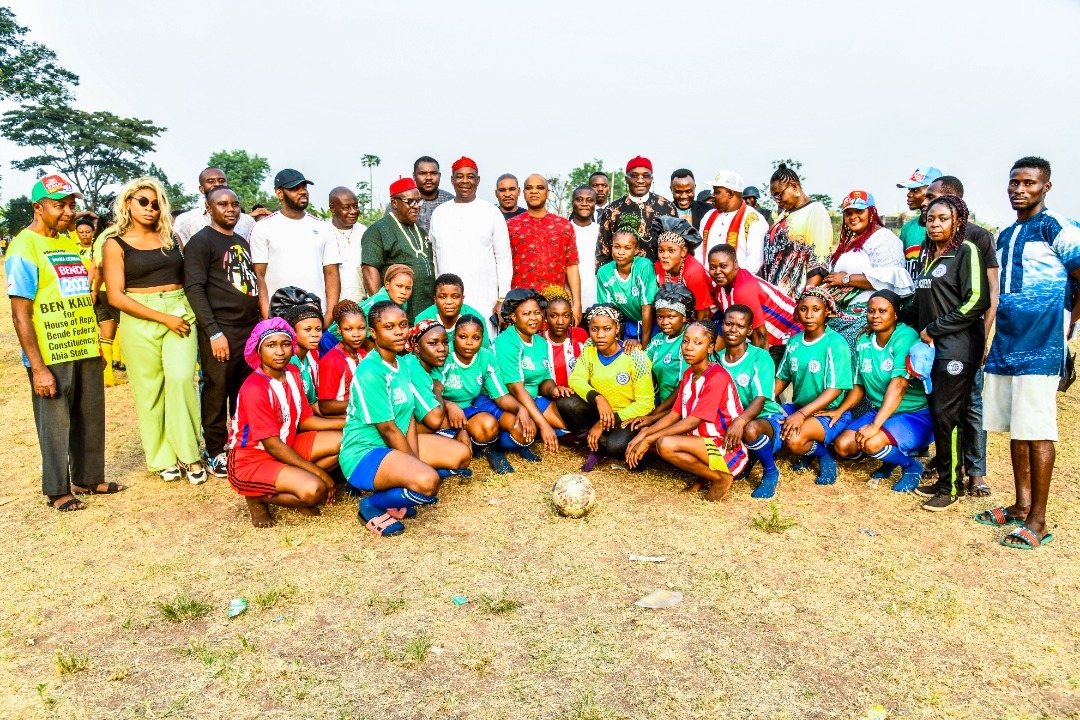 The match ended in favour of Isiala Team  after a goalless draw with the Home Team winning by 4:3 in penalty shootout.