The Mayor of Miami-Dade County Florida United States of America, Daniella Levine Cava, after a five day official county visit to see possible collaborations between the two countries both on the public, private and not for profit platforms, has described Rep. Benjamin Okezie Kalu as a distinguished guest adding that his visit is an unforgettable one for the people of Miami -Dade County.
This was contained in a letter of gratitude signed by the Mayor and Board of Commissioners of Miami-Dade County which was presented to the Legislator at a dinner during his visit to the County.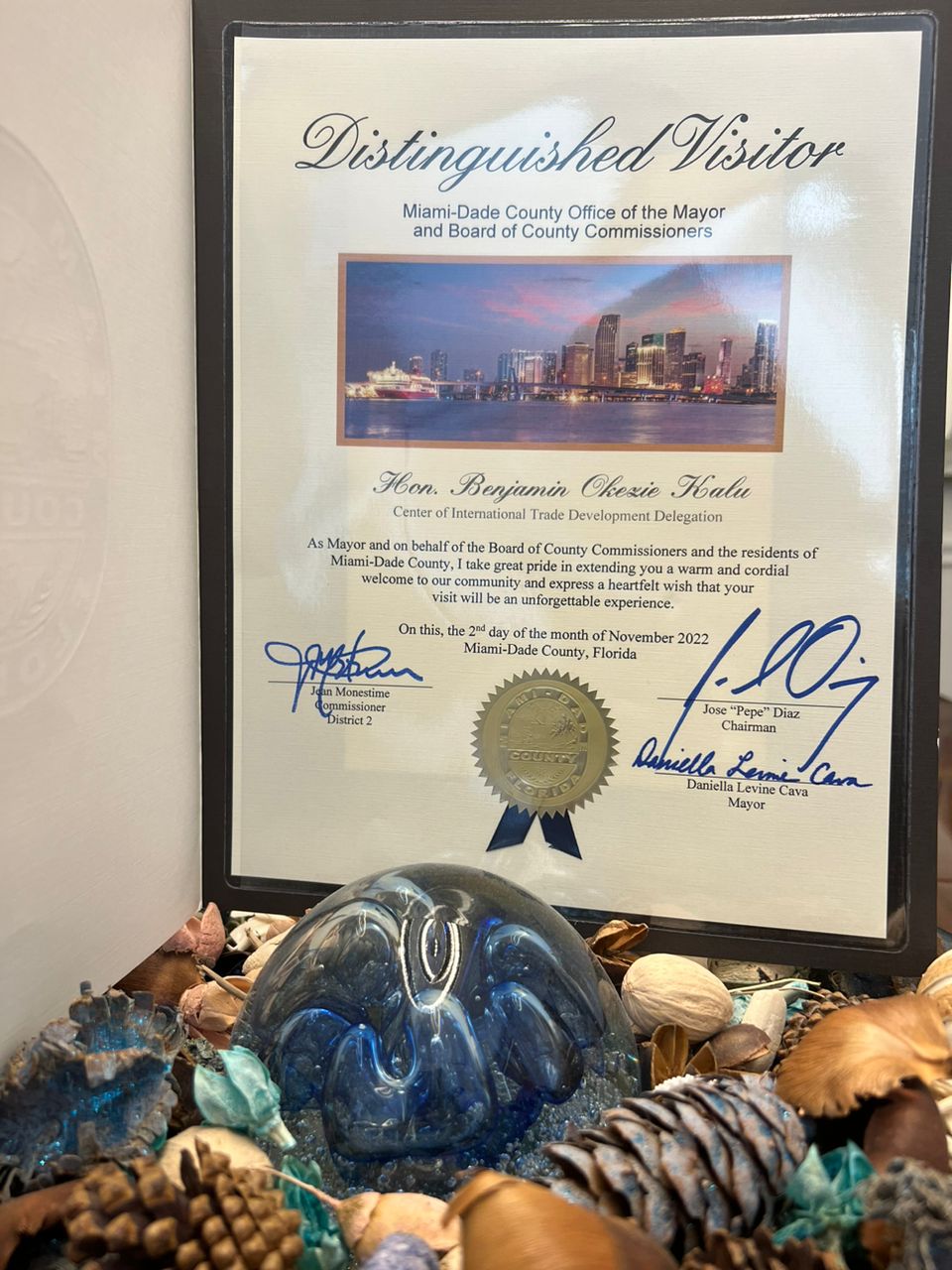 Flowing from the Mayor's example of hospitality, the District Commissioner Jean Monestime, the elected Honourable Commissioner in charge of Miami – Dade County District 2, on half of District 2 of the County was pleased with the official visit of Rep. Benjamin Kalu, his contributions and vision for great leadership in Nigeria anchored on transparency and good governance aimed at stimulating economic relationships and growth between the two nations presented an official District 2 Plague to Rep. Benjamin Kalu in appreciation of his visit.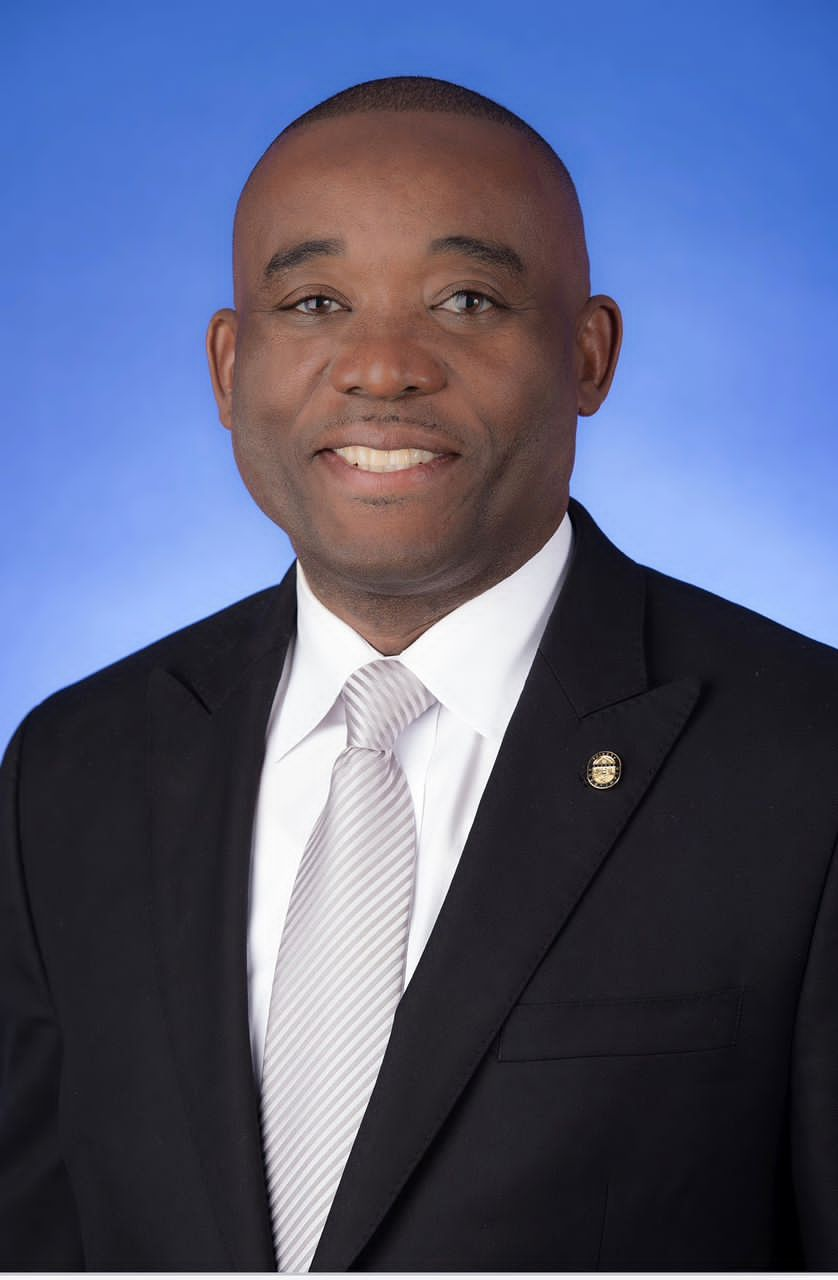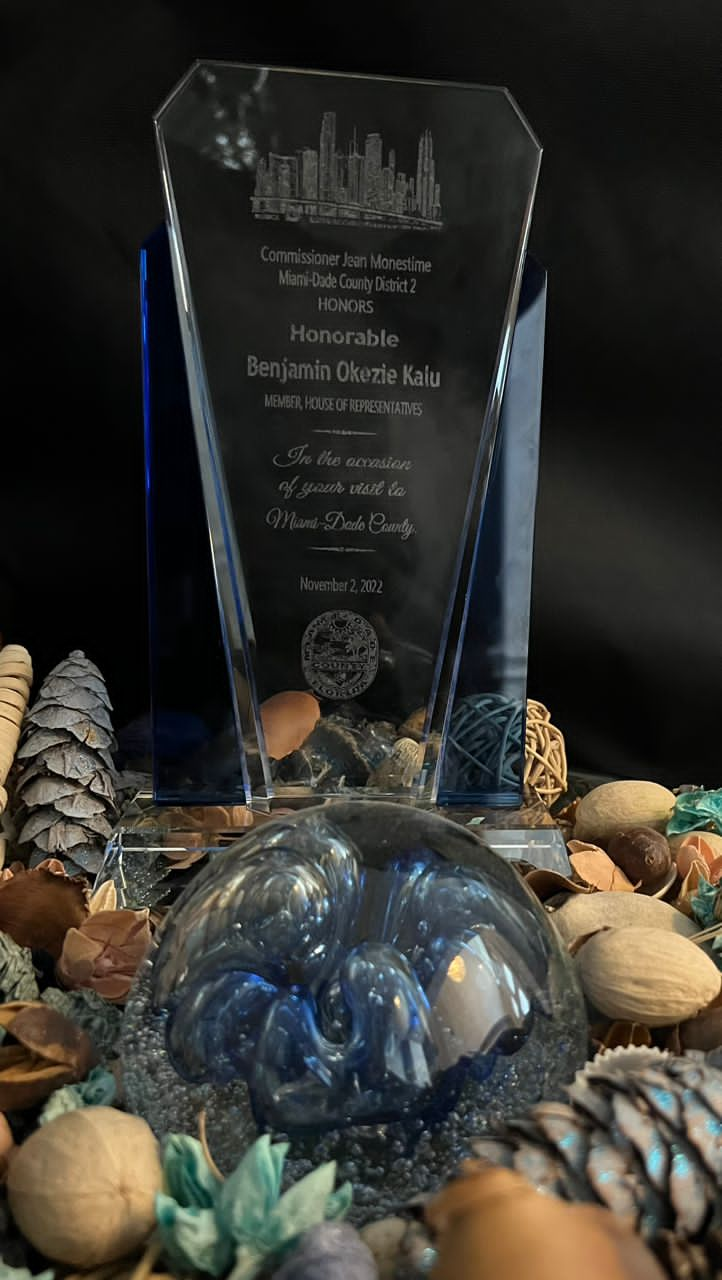 In his response, the Spokesperson of the House of Representatives and the member representing Bende Federal Constituency of Abia State, Rep. Kalu expressed gratitude to the Mayor and the Board of Commissioners especially Commissioner Jean Monestime for such kind gestures. On exploring partnerships, he mentioned that the strategic partnership between the State of Florida and Nigeria which includes the people of Bende Federal constituency in trade amongst others was long overdue and assured this inter connectivity will be more evident. He further stated that an American company from Florida has agreed to commence establishment of one of its outlets in Bende Federal Constituency and will be making an official visit in the month of December 2022. In addition, one of the Not-For-Profit Organizations will be partnering with the Benjamin Kalu Foundation to build more schools across the federal constituency and Abia State in general. It was a work visit which was worth the time.
Rep. Kalu described the hospitality of the government and the people of Miami as amazing, promising to be back to take the discussions forward.