Another day of massive celebration in Item Ward A as they received the member representing Bende Federal Constituency, Rep. Benjamin Kalu who arrived with his entourage on Sunday, February 12, 2023, as  they assured him that they will work for his victory in the forthcoming elections.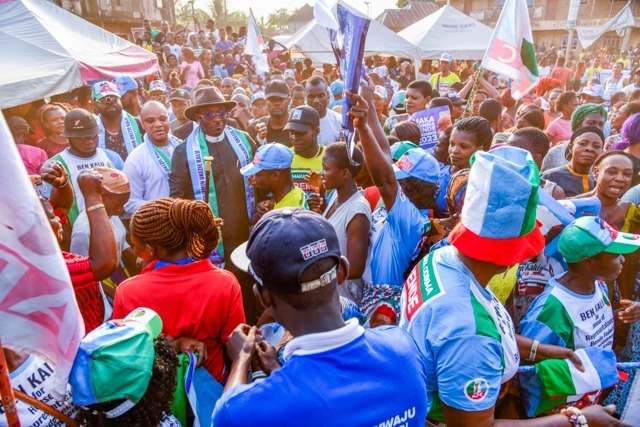 The Representative visited Amaekpu, Apuanu, Amaeke, and Amaokwe Item where men, women, youths, and children of the community all enthusiastically received him with chants of praise and dancing.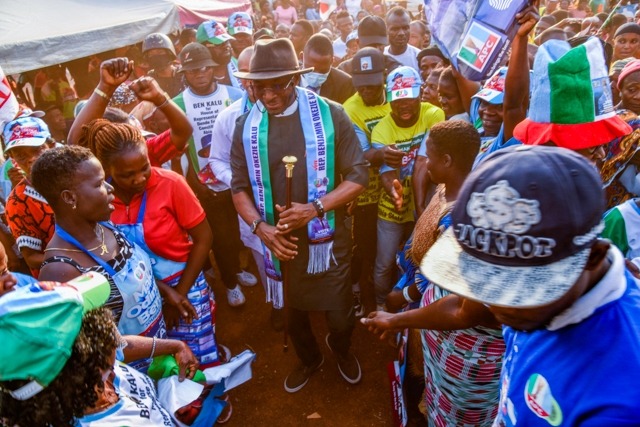 Speaking at Apuanu, a stakeholder of the Ward expressed appreciation for the good representation he has brought to Bende. He assured the Representation of block votes from Apuanu Community.
In his words: "We are solidly behind you. Apuanu Item will vote you over and over again for the good works you have done"
Also speaking at Amaokwe Item, A Chieftain of the Community, Chief Daniel Akwari a.k.a Osuuzo Item highlighted that Rep. Kalu has undoubtedly delivered the dividends of democracy to the people of Item. He mentioned some of the projects facilitated by the Representative in the Amaokwe Community alone which include the Water Reticulation project which spreads across 3 Km radius with 20 locations and four dispatch points. In addition to the Solar powered borehole and the 300KVA Transformerr in Amukabi, Amaokwe Item.
Rep. Kalu while speaking to the constituents appreciated them for coming out en masse to honor him. He highlighted that their votes were the highest in the last election which is one of the reasons he worked tirelessly to attracted the numerous projects cutting across various sectors of community development including Education, health, Roads and Infrastructure, Water and Electricity.
Rep. Kalu assured Amaeke  community that attention will be paid into their requests upon his resumption to the House. He urged them to vote APC at various levels of government to ensure that Item continues enjoying the dividends of democracy.
The member representing Bende North State Constituency and the Minority of the Abia State House of Assembly, Hon. Chijioke Chukwu who accompanied the Representative was also endorsed by the people of Item Ward A as they assured him of they votes on the 11th of March, 2023.
Photos below;