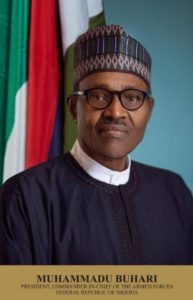 Nigeria President, H.E Muhammadu Buhari has approved a new official portrait for display in all public offices, buildings and for other legitimate purposes.
According to a statement by the media office of the Secretary to the government of the federation, said in this regard, all ministries, departments, agencies of government, Sub-National Entities, businesses and the public are enjoined to obtain soft copy of the portrait.
The Public is therefore advised to be properly guided.